Reggolamose 2.28 – Last Of The Season!
Mario Dread
ci accompagna ancora una volta per due ore attraverso la vecchia e la nuova scuola della musica in levare!
Puntata che a suo modo rappresenta una summa, un best of delle produzioni che abbiamo ascoltato durante tutta la stagione!
Press play and enjoy the vibration!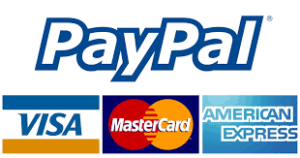 Sostieni RadioSonar - Alza il Volume.
Tramite questo comodo form potete sostenere le attività dell'associazione con il sistema digitale di PayPal.
oppure potete effettuare donazioni o tesserarvi effettuando un versamento sul nostro conto corrente presso Banca Etica
Dopo aver fatto il versamento scrivete una mail a radiosonar@gmail.com in cui inserite Nome, Cognome, Indirizzo, Cellulare, Codice Fiscale e indirizzo di posta elettronica ed allegate copia del pagamento. La tessera O altro materiale informativo e/o promozionale verrà spedito tutto immediatamente via posta ordinaria.