Reggolamose 3.21 – REST IN POWER BUNNY WAILER!
Online il podcast della trasmissione andata in onda Sabato 6 Marzo 2021.
Una puntata ovviamente incentrata sul grande BUNNY WAILER, membro fondatore degli WAILERS assieme a BOB MARLEY e PETER TOSH.
Un piccolo tributo ad una vera e propria leggenda del Reggae che purtroppo ci ha lasciato proprio in questi giorni.
Non mancano altresi oldies, aneddoti e brani di recente produzione a completare le due ore del nostro viaggio settimanale ina di land of wood and water!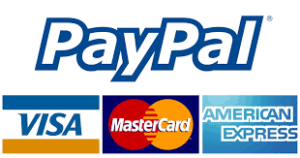 Sostieni RadioSonar - Alza il Volume.
Tramite questo comodo form potete sostenere le attività dell'associazione con il sistema digitale di PayPal.
oppure potete effettuare donazioni o tesserarvi effettuando un versamento sul nostro conto corrente presso Banca Etica
Dopo aver fatto il versamento scrivete una mail a radiosonar@gmail.com in cui inserite Nome, Cognome, Indirizzo, Cellulare, Codice Fiscale e indirizzo di posta elettronica ed allegate copia del pagamento. La tessera O altro materiale informativo e/o promozionale verrà spedito tutto immediatamente via posta ordinaria.