Rnr Can Never Die 3.05 – ROCK SHOW
Il lato spettacolare nel rock per coprire scarsa tecnica o per arricchire l'aspetto visivo della musica?
L'alcolista Alice Cooper scende dal palco e diventa il tranquillo Vincent Furnier, gli spettacoli sfarzosi dei The Tubes che mandano fallite le case discografiche, i travestimenti di Elton John, la pazzia reale di Keith Moon, i comportamenti fuori regola di Jim Morrison, i tecnologici Devo, l'epilessia di Ian Curtis, Iggy Pop fa spettacolo ma è solo perchè drogato , le bretelle
ed il cappello di Noody Holder degli Slade.
Rnr Can Never Die del 2/11/2020 – Rock Show
01 KISS
02 ALICE COOPER
03 THE TUBES
04 ELTON JOHN
05 THE WHO
06 THE DOORS
07 DEVO
08 JOY DIVISION
09 THE STOOGES
10 LOU REED
11 THE SLADE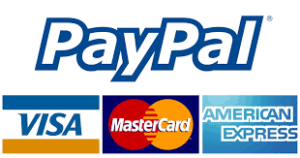 Sostieni RadioSonar - Alza il Volume.
Tramite questo comodo form potete sostenere le attività dell'associazione con il sistema digitale di PayPal.
oppure potete effettuare donazioni o tesserarvi effettuando un versamento sul nostro conto corrente presso Banca Etica
Dopo aver fatto il versamento scrivete una mail a radiosonar@gmail.com in cui inserite Nome, Cognome, Indirizzo, Cellulare, Codice Fiscale e indirizzo di posta elettronica ed allegate copia del pagamento. La tessera O altro materiale informativo e/o promozionale verrà spedito tutto immediatamente via posta ordinaria.