Rnr Can Never Die 3.09 – Intervista Roberto Crema
Roberto Crema: uno dei massimi collezionisti italiani di Jimi Hendrix e scrittore
Ha pubblicato libri sulla tournee italiana del maggio '68 e sugli ultimi giorni di vita di Hendrix. Dalle sue parole scopriremo aneddoti riguardanti l'amicizia personale con Noel Redding, il fratello Leon e l'ultima compagna Monika Dannemann.
Rnr Can Never Die del 30/11/2020 – Intervista Roberto Crema
01 Midnight Lightning (intro festival di Wight 1970)
02 Little Miss Strange (voce Noel Redding)
03 Message To Love (produzione Alan Douglas 1973)
04 Little Wing (Royal Albert Hall 1969)
05 Power To Love (Band Of Gypsies)
06 Day Of The Eagle (Robin Trower Band)
07 Long Hot Summer Night (Electric Ladyland album 1968)
08 Gloria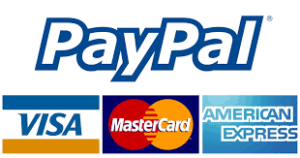 Sostieni RadioSonar - Alza il Volume.
Tramite questo comodo form potete sostenere le attività dell'associazione con il sistema digitale di PayPal.
oppure potete effettuare donazioni o tesserarvi effettuando un versamento sul nostro conto corrente presso Banca Etica
Dopo aver fatto il versamento scrivete una mail a radiosonar@gmail.com in cui inserite Nome, Cognome, Indirizzo, Cellulare, Codice Fiscale e indirizzo di posta elettronica ed allegate copia del pagamento. La tessera O altro materiale informativo e/o promozionale verrà spedito tutto immediatamente via posta ordinaria.