Rnr Can Never Die 3.14 – Intervista a Pino Scotto
Pino Scotto è indubbiamente l'artista più conosciuto nell'ambito del rock metal tricolore
Nella nostra lunga chiacchierata ripercorreremo la sua lunga carriera musicale, dagli inizi blues negli anni '70 al successo con i Vanadium
fino ai progetti da solista costellato di importanti collaborazioni che hanno acuito la bravura artistica di un personaggio spesso istrionico che non risparmia critiche ma che si espone anche ad iniziative sociali volte alle minoranze etniche.
Rnr Can Never Die del 04/01/2021 – Intervista a Pino Scotto
Prima parte
01 VANADIUM we want live with RnR
02 PINO SCOTTO morta è la città
03 PULSAR a man on the road
04 VANADIUM heavy metal
05 PINO SCOTTO dog eat dog
06 PINO SCOTTO don't waste your time
07 VANADIUM get up shake up
Seconda parte
01 PINO SCOTTO dust to dust
02 PINO SCOTTO – CLUB DOGO pino-occhio
03 PINO SCOTTO – EDO BENNATO meno male che adesso non c'è nerone
04 PINO SCOTTO – CAPAREZZA gli arbitri ti picchiano
05 PINO SCOTTO don't be looking back
06 PINO SCOTTO talkin trash
07 PINO SCOTTO rock this town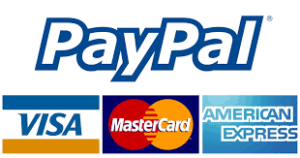 Sostieni RadioSonar - Alza il Volume.
Tramite questo comodo form potete sostenere le attività dell'associazione con il sistema digitale di PayPal.
oppure potete effettuare donazioni o tesserarvi effettuando un versamento sul nostro conto corrente presso Banca Etica
Dopo aver fatto il versamento scrivete una mail a radiosonar@gmail.com in cui inserite Nome, Cognome, Indirizzo, Cellulare, Codice Fiscale e indirizzo di posta elettronica ed allegate copia del pagamento. La tessera O altro materiale informativo e/o promozionale verrà spedito tutto immediatamente via posta ordinaria.