Cinderella's show 2.13 – A Seleçao musical de Cinderella
Puntata finale di questo scarsissimo 2020 che salutiamo con un calcio nel sedere e con una selezione musicale pazza un po' come Nella Cinderella! Un augurio a tutti e tutte per un 2021 pieno di paillettes e amore e un ringraziamento speciale a RadioSonar..la mia radio, la nostra radio!! Non vi resta che alzare il volume perché The Revolution Will Be Streamed!
The Cinderella's Show del 01/01/2021 – A Seleçao musical de Cinderella
Sigla: The Sonics – Cinderella
Musical Bed: Renzo Arbore – Cacao Meravigliao
Two Man Sound – Disco Samba
Dario G – Carnaval de Paris
Gipsy Kings – Bamboleo/ Volare/ Djobi Djoba/ Pisa Me La/ Baila me
XXX Tentacion – Arms around you
Santa Esmeralda – Don't let me be misunderstood
Troye Sivan ft. Ariana Grande – Dance to this
The Communards – Don't Leave me this Way
Daft Punk ft. Pharrell Williams, Nile Rodgers – Get Lucky
Christina Aguilera, Lil Kim, Mya, Pink – Lady Marmalade
Patrick Hernandez – Born to be Alice
Mark Ronson ft. Bruno Mars – Uptown Funk
Gloria Gaynor – I will survive
Renzo Arbore – Cacao Meravigliao
Bellini – Samba de Janeiro
Jennifer Lopez – Waiting for tonight
Novecento – Movin On
Kygo – Firestone
Frankie goes to Hollywood – Relax
Avicii – The Night
The Bangles – Walk like an egyptian
Kc and the Sunshine band – Get down tonight
Sandy Marton – People from Ibiza
Stromae – Alors on danse
The Trammps – Disco Inferno
Bob Sinclar – World hold on
Raf- Self Control
Sia – Chandelier
Wham- Wake me up
Bob Sinclar ft. Sophie Ellis Bextor & Gilberte Forte – F**k with you
Queen – Don't stop me now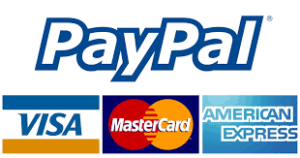 Sostieni RadioSonar - Alza il Volume.
Tramite questo comodo form potete sostenere le attività dell'associazione con il sistema digitale di PayPal.
oppure potete effettuare donazioni o tesserarvi effettuando un versamento sul nostro conto corrente presso Banca Etica
Dopo aver fatto il versamento scrivete una mail a radiosonar@gmail.com in cui inserite Nome, Cognome, Indirizzo, Cellulare, Codice Fiscale e indirizzo di posta elettronica ed allegate copia del pagamento. La tessera O altro materiale informativo e/o promozionale verrà spedito tutto immediatamente via posta ordinaria.