Rnr Can Never Die 3.17 – MODS vs ROCKERS la storia
Tra il 1964 ed il 1965 sulle spiagge di Brighton due fazioni di giovani ribelli si affrontano in uno scontro corpo a corpo
Ma quella che viene definita la pericolosità della nuova generazione è in realtà da considerare poco più di una rissa da pub ed amplificata dai giornali dell'epoca per criminalizzare un disagio giovanile.
In questa puntata analizzeremo le differenze tra queste due subculture fino alla trasformazione del movimento Teddy Boys usato per la realizzazione della moda punk di Vivienne Westwood e Malcom McLaren negli anni '70 .
Rnr Can Never Die del 25/01/2021 – MODS vs ROCKERS la storia
01 DR FEELGOOD
02 GENE VINCENT
03 THE WHO
04 THE QUEEN
05 STRAY CATS
06 SMALL FACES
07 WILKO JOHNSON / ROGER DALTREY
08 THE JAM
09 LITTLE RICHARD
10 MC5
11 THE ANIMALS
12 SEX PISTOLS
13 MOTORHEAD
14 EDDIE COCHRAN
15 PRETTY THINGS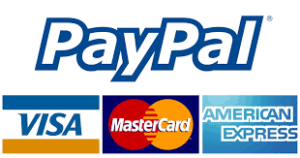 Sostieni RadioSonar - Alza il Volume.
Tramite questo comodo form potete sostenere le attività dell'associazione con il sistema digitale di PayPal.
oppure potete effettuare donazioni o tesserarvi effettuando un versamento sul nostro conto corrente presso Banca Etica
Dopo aver fatto il versamento scrivete una mail a radiosonar@gmail.com in cui inserite Nome, Cognome, Indirizzo, Cellulare, Codice Fiscale e indirizzo di posta elettronica ed allegate copia del pagamento. La tessera O altro materiale informativo e/o promozionale verrà spedito tutto immediatamente via posta ordinaria.