Rnr Can Never Die 3.18 – CHI HA PAURA DI CHARLES MANSON?
La strage compiuta dai seguaci di Charles Manson a Bel Air nel 1969 è una ferita ancora aperta per l'America
Malgrado nel corso degli anni si sia assistito a crimini ben più efferrati da parte di serial killers che poco hanno da invidiare a Manson e soci. La strage di Bel Air coinvolse il mondo della musica rock ed il movimento degli hippies che vennero criminalizzati dall'opinione pubblica. Stasera non vogliamo riabilitare la figura di Manson ma ribadire un fatto di cronaca che con il rock condivide solo un epoca.
Rnr Can Never Die del 01/02/2021 – CHI HA PAURA DI CHARLES MANSON?
01 PINK FLOYD
02 STEPPENWOLF
03 CREEDENCE CLEARWATER REVIVAL
04 ARTHUR LEE
05 CHURCHILL's
06 THE DOORS
07 PAUL McCARTNEY
08 THE BEACH BOYS
09 THE ROLLING STONES
10 WEST BRUCE and LAING
11 JIMI HENDRIX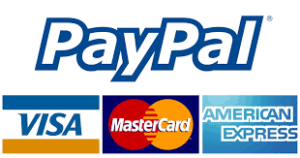 Sostieni RadioSonar - Alza il Volume.
Tramite questo comodo form potete sostenere le attività dell'associazione con il sistema digitale di PayPal.
oppure potete effettuare donazioni o tesserarvi effettuando un versamento sul nostro conto corrente presso Banca Etica
Dopo aver fatto il versamento scrivete una mail a radiosonar@gmail.com in cui inserite Nome, Cognome, Indirizzo, Cellulare, Codice Fiscale e indirizzo di posta elettronica ed allegate copia del pagamento. La tessera O altro materiale informativo e/o promozionale verrà spedito tutto immediatamente via posta ordinaria.