RNR CAN NEVER DIE 3.22 – WATTIE BUCHAN
IL PUNK DI WATTIE BUCHAN (The Exploited)
Il racconto di Wattie sull'attitudine punk, dalle cattive compagnie giovanili fino a calcare i palchi di tutto il mondo grazie all'interessamento di suo fratello Terry (il primo cantante degli Exploited nel '78) che per aiutarlo a non finire nei guai con la giustizia lo ingaggia nella band . Wattie si scaglia contro tutti, dal fottuto rosicone Jello Biafra a tutti quei mocciosi pseudo punk che si scandalizzano dall'atteggiamento sconveniente degli Exploited fino a criticare chi lo considera un simpatizzante della destra o peggio ancora un nazi punk.
Per Wattie il vero punk rocker è un anarchico ribelle che affronta il sistema a muso duro senza imposizioni.
Rnr Can Never Die del 01/03/2021 – WATTIE BUCHAN
01 FIGHT BACK
02 FUCK THE SYSTEM
03 BEAT THE BASTARDS
04 FUCK THE USA
05 SYSTEM FUCKED UP
06 CHAOS IN MY LIFE
07 PUNK'S NOT DEAD
08 SEA OF BLOOD
09 SEX AND VIOLENCE
10 LAW FOR THE RICH
11 DON'T BLAME ME
12 POLICE TV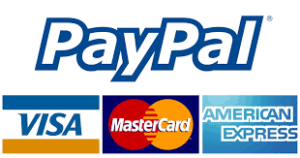 Sostieni RadioSonar - Alza il Volume.
Tramite questo comodo form potete sostenere le attività dell'associazione con il sistema digitale di PayPal.
oppure potete effettuare donazioni o tesserarvi effettuando un versamento sul nostro conto corrente presso Banca Etica
Dopo aver fatto il versamento scrivete una mail a radiosonar@gmail.com in cui inserite Nome, Cognome, Indirizzo, Cellulare, Codice Fiscale e indirizzo di posta elettronica ed allegate copia del pagamento. La tessera O altro materiale informativo e/o promozionale verrà spedito tutto immediatamente via posta ordinaria.