RNR CAN NEVER DIE 3.23 – ITALIA 1977
INCHIESTA: MOVIMENTO DEL '68
Nel 1964 a Berkeley, nell'università californiana scoppiò una rivolta senza precedenti. Il contagio fu immediato.
Nei campus americani la protesta giovanile mise insieme classi, ceti, gruppi, investì la morale e i rapporti umani.
Gli studenti si schierarono contro la Guerra del Vietnam a favore delle battaglie per i diritti civili e alle filosofie che esprimevano il rifiuto radicale verso un certo stile di vita. Al contempo alcune popolazioni del blocco orientale si sollevarono per denunciare la mancanza di libertà e l'invadenza della burocrazia di partito, gravissimo problema sia dell'Unione Sovietica che dei Paesi legati ad essa.
In Italia dalle occupazioni a Trento del '66 fino al coinvolgimento del mondo musicale con il processo al cantautore Francesco De Gregori negli anni '70.
Stasera vi raccontiamo come nacque il movimento del '68 nel mondo fino allo sviluppo della protesta del 1977 in Italia.
Rnr Can Never Die del 08/03/2021 – ITALIA 1977
01 BOB DYLAN
02 DAVID CROSBY
03 QUICKSILVER MESSENGER SERVICE
04 THE BEATLES
05 THE ROLLING STONES
06 JAMES BROWN
07 JAMES BROWN
08 JOE COCKER
09 THE DOORS
10 BOB DYLAN
11 STEPHEN STILLS
12 EUGENIO FINARDI
13 BAND OF GYPSYS
14 FRANCESCO DE GREGORI
15 VELVET UNDERGROUND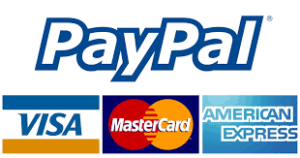 Sostieni RadioSonar - Alza il Volume.
Tramite questo comodo form potete sostenere le attività dell'associazione con il sistema digitale di PayPal.
oppure potete effettuare donazioni o tesserarvi effettuando un versamento sul nostro conto corrente presso Banca Etica
Dopo aver fatto il versamento scrivete una mail a radiosonar@gmail.com in cui inserite Nome, Cognome, Indirizzo, Cellulare, Codice Fiscale e indirizzo di posta elettronica ed allegate copia del pagamento. La tessera O altro materiale informativo e/o promozionale verrà spedito tutto immediatamente via posta ordinaria.