Search & Destroy Radio 7.27 – Universal Spiritual Revolt
Questa settimana, ai microfoni del contenitore musicale meno presentabile dell'etere galattico, diamo voce a modo nostro alle istanze della protesta in corso nel mondo contro la brutalità degli sgherri in divisa e contro la discriminazione razziale. E poi tanti tanti ospiti: di nuovo spazio ai club indipendenti che ci piacciono, con l'intervento di Piero del Traffic fresco di riapertura; incursione situazionista del nostro chansonnier di quartiere Marco De Annuntiis; manciata di perle hardcore punk a decorare il salotto fetido del rock'n'roll gestito dal nostro Iavan, con interventi di Marco dei Raw Power, Barox ex Negazione, Area Pirata Records con la ristampa dello storico live Last White Christmas e infine esordio dei Troppamorte; il consueto spazio storico-autarchico del Santo protettore delle Fake News Luca Calcagno da Varazze (e da InYourEyesZine); Lorenzo dei Giuda con cinque bombe super orecchiabili dalla sua personale raccolta bubblegum; il nostro padre spirituale Giuppe con il pensiero rivolto al Festival Beat di Salsomaggiore, che rispolvera un quartetto di Children of Nuggets per fornirvi le giuste coordinate musicali in questo periodo di smarrimento.
Due ore di assoluta caciara (ma portata con stile) da ascoltare, come sempre, a tutto volume!
Search & Destroy Radio del 03/06/2020 – Universal Spiritual Revolt
The Stooges – Search & Destroy (sigla iniziale)
The Clash – Equaliser (musical bed 1)
Butthole Surfers – Revolution part 1
The Dicks – Anti-Klan part 1
Dead Kennedys – Kill The Poor
TSOL – Abolish Government / Silent Majority
Black Flag – Police Story (Chavo Pederast Demo)
Bad Brains – Banned in D.C.
Ed Gein Fan Club – I like the Cops
The Fleshtones – Roman Gods (musical bed 2)
Screaming Trees – Transfiguration
That Petrol Emotion – It's a Good Thing
The Swinging Neckbreakers – I Live for Buzz
The Sick Rose – Little Sister
The Brotherhood – Give It To Me Now (musical bed 3)
Yummies – Patty Cake
Jordan Parker Review – Tell Her
Moses Lake – Oobleck
Hungry Tiger – Fee-Fi-Fo-Fum
Jack Carone – Candy's Always Handy
Nino Ferrer – Les Cornichones (musical bed 4)
Sergio Leonardi – Whisky
The Motowns – L'uomo in cenere
5 Gentlemen – Mets du sucre dans ton café
Equipe 84 – Tutta mia la città
Uragani – Con quella voce (musical bed 5)
The Tunas – Let's Steal A Tractor
The Blues Against Youth – Injectors
Lisa Beat e I Bugiardi – Inutile piangere
Harry J. All Stars – Liquidator (musical bed 6)
Peter And The Test Tube Babies – Banned from the Pubs
Twisted Sister – We're Not Gonna Take It
New York Dolls – Personality Crisis
Ramones – Now I Wanna Sniff Some Glue
Filthy Fuckers – United Against The Rest (musical bed 7)
Raw Power – Fuck Authority
Negazione – Straight Rebel
CCM – Bendix Power Secret Hate
Putrid Fever – Draw Of Fear
Troppamorte – 1936
Back In Time – Proposition [Members Only edit] (musical bed 8)
Philip Cohran & The Artistic Heritage – Malcolm X
Willie Hutch – Brother's Gonna Work It Out
Ghetto Brothers – Power (Fuerza)
The Fantastic Souls – Soul To The People part 1
Tyrone Washington – Universal Spiritual Revolt (sigla finale)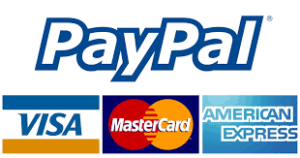 Sostieni RadioSonar - Alza il Volume.
Tramite questo comodo form potete sostenere le attività dell'associazione con il sistema digitale di PayPal.
oppure potete effettuare donazioni o tesserarvi effettuando un versamento sul nostro conto corrente presso Banca Etica
Dopo aver fatto il versamento scrivete una mail a radiosonar@gmail.com in cui inserite Nome, Cognome, Indirizzo, Cellulare, Codice Fiscale e indirizzo di posta elettronica ed allegate copia del pagamento. La tessera O altro materiale informativo e/o promozionale verrà spedito tutto immediatamente via posta ordinaria.