Search & Destroy Radio 7.28 – Meet Dead Jack & Vulvona Thompson
Due progetti nuovi di zecca per tre amici storici di Search & Destroy Radio: Lorena e Cristina (Wide Hips 69) presentano in anteprima il nuovo video del trio Vulvona Thompson & The Cheap Sick, Baby Suicide, mentre Jack Cortese (Gozzilla & Le Tre Bambine Coi Baffi, Bone Machine, Devil's Hand) si cimenta per la prima volta in un progetto solista sfacciatamente lo-fi. E poi tante novità (Hard Skin, Défonce, Stiglitz) e roba del 2006 di cui ignoravamo l'esistenza, una breve intro alla serata di sabato al Traffic con Cockroaches e Sleazy Bar, un blocco anarcoide a firma Claudia Rae (Inferno Store), il consueto spazio autarchico del Santo protettore degli sbrocchi Luca Calcagno (InYourEyes Ezine) e, dulcis in fundo, il grande ritorno di Nella Cinderella in pieno esaurimento nervoso.
Due ore per farvi vecchi e nuovi, da ascoltare come sempre a tutto volume!
Search & Destroy Radio del 17/06/2020 – Meet Dead Jack & Vulvona Thompson
The Stooges – Search & Destroy (sigla iniziale)
Stelvio Cipriani – Orgasmo Nero (musical bed 1)
Stiglitz – Mentalità
Défonce – Pure Défonce
The Fleshtones – Roman Gods (musical bed 2)
Tito And The Brainsuckers feat. Leighton Koizumi – Just a Little Bit
Hard Skin – Let Em Come
Glenn Miller – Moonlight Serenade (musical bed 3)
Cockroaches – 66 Devil
The Eyes – When The Night Falls
The Cramps – What's Inside A Girl (musical bed 4)
The Sonics – Psycho
The Tradden Path – In this world I need love
Mudhoney – Touch me I'm Sick
The Jon Spencer Blues Explosion – Bellbottoms
Dead Jack & His Dry Bones – Sono Pazzo (musical bed 5)
Dead Jack & His Dry Bones – It's A Beautiful Day For A Barbeque
Dead Jack & His Dry Bones – I Get Nervous
The Stooges – TV Eye (musical bed 6)
Vulvona Thompson & The Cheap Sick – Satan
Vulvona Thompson & The Cheap Sick – Baby Suicide
2/5 BZ – Katil Amerika (musical bed 7)
Crass – System
Doom – Police Bastard
Sepultura – Refused/Resist

Wretched – Usa la tua rabbia

The Jaguars – Barbara Ann (musical bed 8)
Boohoos – Oh You Mandrax
Kinn-Oks – 8 Bit love
Twiddle Thumbs – SBRANG!
The Apemen – Intoxica
The Reverberations – Move Along
The Invisible Hands – Insect Dilemma/Disallowed
The 5.6.7.8's – 19th Nervous Breakdown
Wigan Casino – Stay With Me
The Emperors Soul 69 – Bring Out Yourself
Radio Birdman – You're Gonna Miss Me (sigla finale)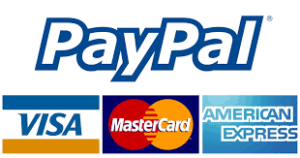 Sostieni RadioSonar - Alza il Volume.
Tramite questo comodo form potete sostenere le attività dell'associazione con il sistema digitale di PayPal.
oppure potete effettuare donazioni o tesserarvi effettuando un versamento sul nostro conto corrente presso Banca Etica
Dopo aver fatto il versamento scrivete una mail a radiosonar@gmail.com in cui inserite Nome, Cognome, Indirizzo, Cellulare, Codice Fiscale e indirizzo di posta elettronica ed allegate copia del pagamento. La tessera O altro materiale informativo e/o promozionale verrà spedito tutto immediatamente via posta ordinaria.