Search & Destroy Radio 8.13 – La Fine non è la Fine (per Claudia Rae)
Il podcast della puntata interamente dedicata alla nostra amica e compagna Claudia: l'omaggio di Search & Destroy Radio, di Radiosonar.net e di tutta la nostra grande comunità a una persona insostituibile.
Claudia Rae Acciarino è stata, è e sarà più cose di quante non si riesca a dire in poche righe: senz'altro un'amica preziosa, di quelle che sei sempre felice di vedere, ma anche uno dei cuori pulsanti della nostra scena, dalla straordinaria avventura del Dal Verme al nuovo progetto di Inferno Store, assieme a Martina, passando per serate, iniziative, progetti musicali (XCaracoX, Cassandra, Godog) e, non ultima, una collaborazione fitta e per noi imprescindibile con la nostra trasmissione.
Per questo abbiamo sentito la necessità di trovare la forza e le parole per un saluto comunitario che fosse degno della persona meravigliosa che è stata Claudia, grazie ai contributi di tante persone che le hanno voluto bene.
Search & Destroy Radio del 03/02/2021 – La Fine non è la Fine (per Claudia Rae)
Gibo & Pummarola Band – Sexy Pummarola (Martina)
Zann – Caravan (Straccaletto)
Leonard Cohen – Sisters Of Mercy (Straccaletto)
Marnero – A.C.H.A.B. (Giuppe)
Sparklehorse – Sad & Beautiful World (Iavan)
The Undertones – Teenage Kicks (Luca Calcagno)
Janis Joplin – Kozmic Blues (Lorena)
Bufalo Kill – Fatica (Tecla)
Timber Timbre – Demon Host (Tiedbelly)
Robert Johnson – When You Got A Good Friend (Tiedbelly)
Spandau Ballet – Coffee Club (Simone MoveOnUp)
Contropotere – Quello Che Hai (Cristiana Lady Cryme)
Ananda Shankar – Snow Flower (Piero)
Godog – RABLAAVHALLA (Leonardo Santandrea)
Sex Pistols – Anarchy In The UK (Enrico Kick Agency)
Negazione – Lo Spirito Continua (ZK Squat Ostia Palusa)
Path – Gli Indifferenti (Puccio)
Gli Ultimi – Così è la vita (Robertò)
CCCP – Annarella (Carcassa)
Mark Lanegan – Where Did You Sleep Last Night (Ernesto)
Michael Chapman – You Say (Gianni TBAY)
Mobb Deep – Hell on Earth [Front Lines] (Claudio Contini)
Negazione – Maschere (Demented Burrocacao)
Renato Zero – Il Carrozzone (Demented Burrocacao)
Guido e Maurizio De Angelis – Università (Flavio Frezza)
Red House Painters – Have You Forgotten (Daniele Bifulco)
Palkosceniko al Neon – Radice Di Due (Stefano Tarquini)
Hiatus – Confusion Inside My Head (Simone Lucciola)
Path – Sempre meglio della paura (Path)
Bad Religion – American Jesus (Claudia ed Eleonora Spartaco)
Contrasto – Statico Vuoto Apparente (Giulia)
Fugazi – I'm So Tired (Andrea Notarangelo)
The Byrds – The Ballad Of Easy Rider (Tukano)
Sonic Youth & Lydia Lunch – Death Valley '69 (Giorgiana)
Tunonna – Pagliaccio di ghiaccio (Simone Screamprinting)
Gazebo Penguins – Senza di te (Stefano Traffic)
XCaracoX – Siberia (Teschio)
Danger Mouse – Insane Lullaby (Bitto)
La Quiete – La Fine Non è La Fine (Daniele Ridolfi TAC Records)
Cayman The Animal – Boosting The Underground Movement As Socrates Would
Distanti – A Fine Giornata
Pressa – Pressa
Path – Cinque minuti di rivoluzione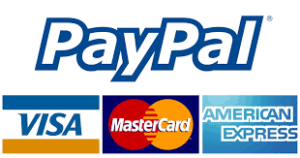 Sostieni RadioSonar - Alza il Volume.
Tramite questo comodo form potete sostenere le attività dell'associazione con il sistema digitale di PayPal.
oppure potete effettuare donazioni o tesserarvi effettuando un versamento sul nostro conto corrente presso Banca Etica
Dopo aver fatto il versamento scrivete una mail a radiosonar@gmail.com in cui inserite Nome, Cognome, Indirizzo, Cellulare, Codice Fiscale e indirizzo di posta elettronica ed allegate copia del pagamento. La tessera O altro materiale informativo e/o promozionale verrà spedito tutto immediatamente via posta ordinaria.