Search & Destroy Radio 8.19 – Non c'è pace per noi
Un doveroso e sentito saluto a Gigo degli Impact e poi tanto blues, garage rock e novità punk nell'episodio settimanale di Search & Destroy Radio.
Una puntata che si apre con una nota decisamente amara: ancora una volta, quest'anno, siamo costretti ad aprire con un saluto a qualcuno che non c'è più. Ciao Gigo, torturatore di pelli degli Impact: affidiamo le parole ad Alessandro Teschio nella consapevolezza che "chi è punk non muore mai"!
E poi proviamo a risollevarci un po' con il blues: quello di Spookyman, che sveste i panni di one man band e presenta, nel salottino fetido del pòro Iavan, il suo nuovo lavoro Blood Sweat & Tears inciso assieme agli All Nighters (Andrea Di Giuseppe, Marco Di Folco e Simone Scifoni); e quello di terra pugliese presentato dalla nostra Reina Rubia in un blocco dedicato. Spazio inoltre alle novità: nuovo singolo per Low Ranger e i Grigio Piombo, hardcore dalla Tuscia, e primo EP per i veneziani Indispensabili, ma soprattutto l'uscita per Dragstrip Riot Records di No Heroes, No Leaders, No Artists, No Gods: A Tribute to The New Bomb Turks da cui ascoltiamo un estratto selezionato da Giuppe.  Spazio anche alle consuete rubriche: la My Cup Of Tea di Lorenzo dei Giuda, dedicata al primo, indimenticato album dei canadesi Klaatu; Psycho & Dintorni per cura di Matteo MattheCat (Dog Eat Robot Fanzine), psychobilly e rock'n'roll in tutte le salse e a tutte le latitudini; il blocco autarchico del Santo Luca Calcagno (InYourEyes Ezine), questa settimana svociato ma non per questo meno ispirato.
Due ore di parole, lacrime e bordate sonore da ascoltare, come sempre, a tutto volume.
Search & Destroy Radio del 24/03/2021 – Non c'è pace per noi
The Stooges – Search & Destroy (sigla iniziale)
The Surfaris – Walk, don't Run (musical bed)
Indispensabili – Giaguaro
Grigio Piombo – Ciechi e Sordi
Impact – Non puoi giudicare (musical bed)
Impact – Non c'è pace per noi
The Fleshtones – Roman Gods (musical bed)
The Chuck Norris Experiment – End of the Great Credibility Race
The Hip Priests – Jukebox Lean
The Drippers – Hammerless Nail
The Hellacopters – Veronica Lake
Klaatu – Hanus Of Uranus (musical bed)
Klaatu – Sub Rosa Subway
Klaatu – Calling Occupants (Of Interplanetary Craft)
Klaatu – True Life Hero
Klaatu – California Jam
Lovesick Duo – I'm In Love With My Baby (musical bed)
Hat in the Garret feat. Carlo Petrosillo & Paolo Mele – Isn't It Blues
Rainbow Bridge – I Saw My Dad Playing Air Guitar
Sebastiano Lillo & Angela Esmeralda – A Mène Du Segnore
Sonny Williamson – Help Me (musical bed)
Spookyman & The All Nighters – No Peace
Spookyman & The All Nighters – Fireman Blues
Spookyman & The All Nighters – So Long
Spookyman & The All Nighters – Everywhere I Go
Low Ranger – Why Baby Why
Died Pretty – Out Of The Unknown
Pikes In Panic – Black Boots
Plan 9 – I'm Not There
Stomachmouths- Dr. Syn
Daniela Casa – Baterasso (musical bed)
Boilers – High Heel Lovers
I Bisonti – Mai le dirò
The Manges – Diana
The 5678s – I'm Blue (musical bed)
Godless Wicked Creeps – Liar
The Phenomenauts – I Don't Care Whether Earth is the Best (I Love It Anyway)
Polecats – Red Ready Amber
Battle Of Ninjamanz – Last Survivor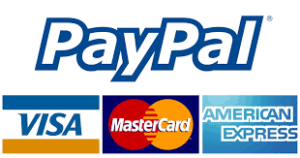 Sostieni RadioSonar - Alza il Volume.
Tramite questo comodo form potete sostenere le attività dell'associazione con il sistema digitale di PayPal.
oppure potete effettuare donazioni o tesserarvi effettuando un versamento sul nostro conto corrente presso Banca Etica
Dopo aver fatto il versamento scrivete una mail a radiosonar@gmail.com in cui inserite Nome, Cognome, Indirizzo, Cellulare, Codice Fiscale e indirizzo di posta elettronica ed allegate copia del pagamento. La tessera O altro materiale informativo e/o promozionale verrà spedito tutto immediatamente via posta ordinaria.