Cinderella's Show – 1.24 – Finale di stagione: Back to 90's Summer
A malincuore l'ultima puntata
A malincuore l'ultima puntata di stagione del Cinderella Show, e per questo Nella Cinderella si è messa a studiare e prendere appunti per selezionare un po' di brani presi di forza direttamente dagli anni 90!
"Nun smorzate e nun abbassate" perché si balla e si saltella proprio come si faceva in quelle estati là, quelle delle giostre e della fine delle scuole; quasi un'ora di Cinderella 90's selection per farvi prendere il drappo rosso dei "calci in culo", farvi tamponare sulle macchine a scontro e anche un po' per farvi perdere l'equilibrio sul tagadà…
La vostra Nella Cinderella vi augura buon inizio dell'estate e buone vacanze!!!
Cinderella's Show del 26/06/2020 – Finale di Stagione:  back to 90s summers
Co.Ro. Feat. Taleesa – Because the Night
Faithless – Insomnia
Dr. Alban – No coke
Deee-Lite – Groove is in the heart
Mousse T. feat. Hot 'n' Juicy – Horny
Leila K – Open Sesame
20 Fingers – Lick it
Technotronic – Pump up the jam
Gillette – Short dick man
Planet Funk – Chase the sun
Robert Miles – One and one
Prodigy – No good
U.S.U.R.A. – Open your mind
Jamiroquai – Space cowboy
RUN DMC – It's like that
Bomfunk MC's – Freestyler
N' Trance – Stayin' alive
No mercy – Where do you go
The beloved – Sweet Harmony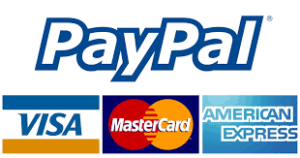 Sostieni RadioSonar - Alza il Volume.
Tramite questo comodo form potete sostenere le attività dell'associazione con il sistema digitale di PayPal.
oppure potete effettuare donazioni o tesserarvi effettuando un versamento sul nostro conto corrente presso Banca Etica
Dopo aver fatto il versamento scrivete una mail a radiosonar@gmail.com in cui inserite Nome, Cognome, Indirizzo, Cellulare, Codice Fiscale e indirizzo di posta elettronica ed allegate copia del pagamento. La tessera O altro materiale informativo e/o promozionale verrà spedito tutto immediatamente via posta ordinaria.