Cinderella's show 2.15 – Sembra di stare a Thoiry!
Oggi al The Cinderella's Show un ospite d'eccezione, che torna a collaborare con Nella Cinderella: direttamente dal programma Original Street Grooves Claudio Contini che ci fa entrare nel mondo della Trap, tra un outing e qualche SKRT SKRT di Cinderella!
La Trap è il genere musicale del momento, ma fate attenzione a dire agli adolescenti che sembra rap! Il ritmo è più e le atmosfere un po' più dark: musicalmente la trap fa un uso massiccio dell'elettronica e i suoni che la caratterizzano sono quelli della Roland TR-808, la drum machine recuperata dalla soffitta degli anni '80 e l'autotune, l'effetto che rende la voce robotica. I bpm sono rallentati e c'è più melodia rispetto al resto dell'universo rap. Nomi come quelli di T.I., che nel 2003 ha dato dignità al genere intitolando un suo album Trap Muzik, Young Jeezy, Gucci Mane sono stati pionieri ma quel suono è arrivato rapidamente a contaminare tutto il pop.
Non vi resta che ascoltare!
The Cinderella's Show del 15/01/2021 – Sembra di stare a Thoiry!
Sigla: The Sonics – Cinderella
Musical Bed:
Beba – AIRBNB
Lil Tecca – Ramson
Madame – Sciccherie
Lil Yatchy, Future, Playboy Carti – Flex up
Juice WRLD – Lucid Dreams
Lil Skies – Nowadays ft. Landon Cube
Travis Scott – Sicko Mode ft. Drake
Lil Pump – Gucci Gang
XXXTENTACION – Moonlight
Claudio Contini Selection:
2Chainz – I'm Different
Charlie Charles – Bimbi
Ketama126 – Love Bandana feat. Tedua, Chris Nolan
Achille Lauro – FUC RMX
Cinderella Selection:
Priestess – Maria Antonietta
Lil Mosey – Noticed
Nicki Minaj – Beez in the Trap
Lil Tecca – Did it again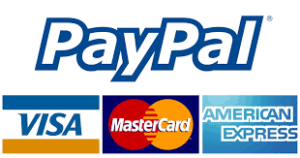 Sostieni RadioSonar - Alza il Volume.
Tramite questo comodo form potete sostenere le attività dell'associazione con il sistema digitale di PayPal.
oppure potete effettuare donazioni o tesserarvi effettuando un versamento sul nostro conto corrente presso Banca Etica
Dopo aver fatto il versamento scrivete una mail a radiosonar@gmail.com in cui inserite Nome, Cognome, Indirizzo, Cellulare, Codice Fiscale e indirizzo di posta elettronica ed allegate copia del pagamento. La tessera O altro materiale informativo e/o promozionale verrà spedito tutto immediatamente via posta ordinaria.