Search & Destroy Radio 8.11 – Ribelli della collina
Anno nuovo, stessa musica: riprende la stagione di Search & Destroy Radio, ospite Valerio Lazzaretti che presenta il suo I Ribelli della Collina.
Il 2021 ai nostri microfoni inizia col botto: il Gran Mogol di Search & Destroy, Giuppe l'Araldo, intervista infatti Valerio Lazzaretti riguardo alla sua ultima fatica, I ribelli della collina (Red Star Press – Hellantion Libri): non soltanto un libro che ricorda i tempi che furono, ma uno spaccato politico, sociale e culturale dell'Italia e, nella fattispecie, della Roma che usciva dagli anni di piombo affidandosi alla repressione, all'eversione e alla rimozione di idee e protagonisti del decennio precedente – e soprattutto un libro che racconta la storia di chi si ribellava a tutto questo.
Ma non solo chiacchiere, pure tanta musica: Lorenzo dei Giuda dedica la sua rubrica My Cup Of Tea alla parabola dei gallesi Badfinger; er pòro Iavan, ancora inchiodato sulla tazza dopo i bagordi festivi, reca seco una masnada di ospiti (Rake Off, Tacita, Antonio Sorgentone, Gavin dei Mouth to Mouth, Mega); Claudia Rae, dopo aver festeggiato il compleanno di Inferno Store assieme a noialtri, ci aggiorna sulle novità discografiche che potrete trovare in negozio; il nostro Santo Santissimo di riferimento, Luca Calcagno, con un blocco autarchico polemico contro noi terroni; Tiziana di Metal Underground Music Machine facilita la nostra digestione con un cordiale metallico.
E poi e poi un blocco garage al colesterolo per Giuppe e l'intro di Straccaletto, stavolta non vinilica, con due novità e una dedica allo zimbello del web di questo inizio 2021.
Due ore per ricordarvi che non è finita finché non è finita da ascoltare, come sempre, a tutto volume.
Search & Destroy Radio del 13/01/2021 – Ribelli della collina
The Stooges – Search & Destroy (sigla iniziale)
Screamin' Jay Hawkins – Constipation Blues (musical bed)
Dirty Sanchez – Real Deal
DOA – Fucked Up Ronnie
NOFX – Linewleum
The Fleshtones – Roman Gods (musical bed)
GBH – Maniac
Social Distortion – Cold Feelings
Battalion Of Saints – Doomed World
Badfinger – I Can't Take It (musical bed)
The Iveys – And Her Daddy's A Millionaire
Badfinger – Come And Get It
Badfinger – No Matter What
Badfinger – Baby Blue
Cockroaches – I'm The Pope (musical bed)
Rake Off – Self Disgrace
Mega – No Way Back
Damned – New Rose
Tacita – Inferno
Antonio Sorgentone – Bom Bom n. 3
Hollywood Sinners – No Soy Bueno
The Routes – Hole In My Soul
Dead Ghosts – On Your Own
Night Beats – Outta Mind
Les Sauterelles – Aiuto… va sempre male (musical bed)
Black Gremlin – Quiver
666 – Hanno ucciso l'uomo ragno
Derozer – Branca Day
Pavement – Summer Babe (Winter Version) (musical bed)
Cayman The Animal – Boosting The Underground Movement As Socrates Would
Distanti – A Fine Giornata
Pressa – Pressa
Path – Cinque minuti di rivoluzione
Lou Reed – Metal Machine Music (musical bed)
Arcadia – Hands Of Time
The Mothman Curse – Panik Attack
Madvice – A Day To Fight, A Day To Suffer
Radio Birdman – You're Gonna Miss Me (sigla finale)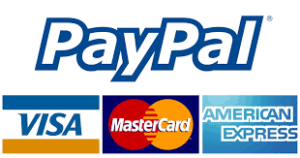 Sostieni RadioSonar - Alza il Volume.
Tramite questo comodo form potete sostenere le attività dell'associazione con il sistema digitale di PayPal.
oppure potete effettuare donazioni o tesserarvi effettuando un versamento sul nostro conto corrente presso Banca Etica
Dopo aver fatto il versamento scrivete una mail a radiosonar@gmail.com in cui inserite Nome, Cognome, Indirizzo, Cellulare, Codice Fiscale e indirizzo di posta elettronica ed allegate copia del pagamento. La tessera O altro materiale informativo e/o promozionale verrà spedito tutto immediatamente via posta ordinaria.