Cinderella's show 2.17 – Woman in Reggae
E la special guest star di oggi è proprio lui, Mario Dread speaker e conduttore del programma Reggolamose!
E insieme a Mario Dread, Nella Cinderella farà un viaggio nelle voci femminili tra le più belle e rappresentative della scena musicale reggae. Il reggae è esploso fuori dalla Jamaica con una tale forza e uno stile così caratteristico che è diventato un fenomeno musicale globale, e le donne hanno contribuito tanto, spesso più a questo genere di musica. Sul palcoscenico, le voci femminili del reggae progettano pura potenza e passione, e dovrebbero essere meglio conosciute.
La musica va oltre. Lasciamo che vada ancora più oltre.
The Cinderella's Show del 29/01/2021 – Woman in Reggae
Sigla: The Sonics – Cinderella
Musical Bed:
The Inspirations – Cinderella
Tracy Chapman – Get up Stand Up
Stephen Marley ft. Erikah Badu – In love with you
Etana- Spread love
Denise D Paula – Revoluçao
Queen Ifrica – Lioness on the Rise
Laylah Arruda – Sounds de Vila
Mama Marjas- Bless The Ladies
Queen Omega – Black Woman
Hi-Shine – Love is respect
Sister Carol – Black Cinderella
Dawn Penn – No no no
Marina Peralta – Mama Respect
Tanya Stephens – It's a pity
Sista Awa – Roots and Culture
Louchie Lou & Michie One – Rich Girl
Rita Marley – Fussing and Fighting
Jah9 – Avocado
Marcia Griffiths – Dreamland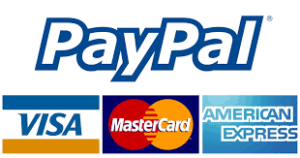 Sostieni RadioSonar - Alza il Volume.
Tramite questo comodo form potete sostenere le attività dell'associazione con il sistema digitale di PayPal.
oppure potete effettuare donazioni o tesserarvi effettuando un versamento sul nostro conto corrente presso Banca Etica
Dopo aver fatto il versamento scrivete una mail a radiosonar@gmail.com in cui inserite Nome, Cognome, Indirizzo, Cellulare, Codice Fiscale e indirizzo di posta elettronica ed allegate copia del pagamento. La tessera O altro materiale informativo e/o promozionale verrà spedito tutto immediatamente via posta ordinaria.