Jazzosonar 1.09 – Chick Corea & Fusion
Una buona dose di fusion partendo dal lavoro di Chick Corea
Stasera nel ricordare Chick Corea, uno dei più grandi pianisti e tastieristi jazz che ci ha recentemente lasciato, facciamo un viaggio nel mondo della fusion. L'avvento degli strumenti elettrici nel jazz ha senza dubbio dato vita a dischi memorabili che in molti casi possono essere considerati dei punti fermi tra i classici della storia della musica. Un piccolo ma gustosissimo assaggio, tutto per voi, in questa puntata dai toni movimentati ed esoterici.
Jazzosonar del 01/03/2021 – Chick Corea & Fusion
Chick Corea – Return To Forever
Miles Davis – Shhh/Peaceful
Herbie Hancock – Ostinato (Suite For Angela)
Weather Report – Eurydice
Tony Williams – Emergency!
Larry Coryell – Gypsy Queen
Stanley Clarke – Quiet Afternoon
Mahavishnu Orchestra – Birds Of Fire
Herbie Mann – Hold On I'm Comin
Chick Corea – 500 Miles High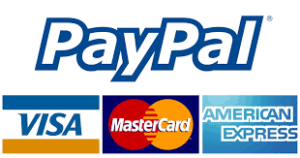 Sostieni RadioSonar - Alza il Volume.
Tramite questo comodo form potete sostenere le attività dell'associazione con il sistema digitale di PayPal.
oppure potete effettuare donazioni o tesserarvi effettuando un versamento sul nostro conto corrente presso Banca Etica
Dopo aver fatto il versamento scrivete una mail a radiosonar@gmail.com in cui inserite Nome, Cognome, Indirizzo, Cellulare, Codice Fiscale e indirizzo di posta elettronica ed allegate copia del pagamento. La tessera O altro materiale informativo e/o promozionale verrà spedito tutto immediatamente via posta ordinaria.