La Discoteca del Diavolo 4.02 – Entertainment
Come se non ci fosse un domani (il che forse è vero)
Mentre il vostro/nostro ottimismo viene messo a dura prova dal mondo per come è adesso, in risposta a stimoli così negativi e nefasti,
Tiedbelly
ha deciso di tenere un profilo "
Statunitense
" nella conduzione di questi episodi della trasmissione; in ragione di ciò, per l'immediato futuro, l'intrattenimento prevarrà su riflessioni profonde e riferimenti al reale. Questo perché, per espresso volere del satanasso, visto che anche in quel dell'inferno si adottano misure anti-covid, la limitazione d'accesso all'archivio impone al peggior bluesman di Roma est di prendersi quel che il diavolo manda, settimanalmente.
Ecco dunque, la scaletta di questa puntata, a cura (invisibile) del signore di questo mondo in persona. Per servirvi.
La Discoteca del Diavolo del 14/10/2020 – Entertainment
Davy Graham – My babe
Jackson C. Frank – Marcy's song
John Martyn – Smiling stranger
Michael Chapman – Andru's easy rider
Legendary Stardust Cowboy – Geiger counter
Hasil Adkins – Reagan Blues
Heavy Trash – Double line
Hipbone Slim & The Knee Tremblers – Lonesome and loathsome
Jerry Teel & The Big City Stompers – Mosquito scratch reprise
Railroad Jerk – Big white lady
The Cave Singers – Black leaf
The Mojomatics – The stalker
The Screws – Keep on lovin' me baby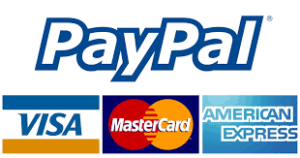 Sostieni RadioSonar - Alza il Volume.
Tramite questo comodo form potete sostenere le attività dell'associazione con il sistema digitale di PayPal.
oppure potete effettuare donazioni o tesserarvi effettuando un versamento sul nostro conto corrente presso Banca Etica
Dopo aver fatto il versamento scrivete una mail a radiosonar@gmail.com in cui inserite Nome, Cognome, Indirizzo, Cellulare, Codice Fiscale e indirizzo di posta elettronica ed allegate copia del pagamento. La tessera O altro materiale informativo e/o promozionale verrà spedito tutto immediatamente via posta ordinaria.