Move on up 4.02 – BRING YOUR OWN FUNK
Secondo appuntamento con il contenitore settimanale di Radiosonar.net dedicato al meglio del funk, soul e R&B di ogni tempo e da tutto il mondo.
Iniziamo a riabituarci con una dose fortissima di groove, dalle tonalità smooth della prima mezz'ora per poi passare alle frenetiche danze della seconda metà della puntata!
Move on up del 14/10/2020 – BRING YOUR OWN FUNK
PRINCE FT. SHEENA EASTON – THE ARMS OF ORION
MARVIN GAYE – IF I SHOULD DIE TONIGHT
THE FLOATERS – FLOAT ON
BOBBY WOMACK – IF YOU DON'T WANT MY LOVE
AL CASTELLANA – I BELIEVE
THE STYLISTICS – YOU ARE EVERYTHING
NADIA CASSINI – ENCOUNTERS
FANTASTIC FOUR – B.Y.O.F. (BRING YOUR OWN FUNK)
MAURICE STARR – BABY COME ON
FUNKADELIC – ONE NATION UNDER A GROOVE (INSTRUMENTAL)
ENZO CARELLA – CONTATTO
BLACK, WHITE & CO. – ACTION FOR LOVE
MICHAEL JACKSON – IT'S THE FALLING IN LOVE
CAROL DOUGLAS – A HURRICANE IS COMING TONIGHT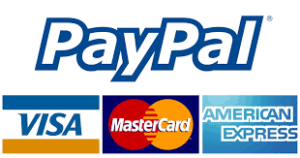 Sostieni RadioSonar - Alza il Volume.
Tramite questo comodo form potete sostenere le attività dell'associazione con il sistema digitale di PayPal.
oppure potete effettuare donazioni o tesserarvi effettuando un versamento sul nostro conto corrente presso Banca Etica
Dopo aver fatto il versamento scrivete una mail a radiosonar@gmail.com in cui inserite Nome, Cognome, Indirizzo, Cellulare, Codice Fiscale e indirizzo di posta elettronica ed allegate copia del pagamento. La tessera O altro materiale informativo e/o promozionale verrà spedito tutto immediatamente via posta ordinaria.