La Discoteca del Diavolo 4.05 – Il mese dei morti
Lungi dal voler apparire macabro
Per il mese di novembre, il peggior bluesman di Roma est cercherà, attraverso un' operazione di memoria divulgativa, di elaborare l'infinita sequela di lutti che hanno funestato questo fottuto 2020. Che sia stato Covid-19 o no, nell'anno in corso, le perdite, in termini di musicisti ed eroi delle nostre epiche personali, sono state altissime. Così, in questa prima puntata dedicata alla commemorazione dei musicisti caduti, saltando di palo in frasca, ricorderemo McCoy Tyner, Bill Withers, Henry Gray, Phil May, Dave Kusworth, Sterling Magee e molti altri.
La discoteca del diavolo si fa camera ardente, per un mesetto, ma è pur sempre musica, è pur sempre, qualcosa d'immortale. Rest in Peace.
La Discoteca del Diavolo del 04/11/2020 – Il mese dei morti
1. Bill Frisell & Tom Morgan (per Sean Connery) – Goldfinger
2. Ed Hartcourt (per Hal Willner) – The Ol' OG
3. McCoy Tyner – Satin Doll
4. Justin Townes Earle – Don't drink the water
5. John Prine – This cold war with you
6. Bill Withers – Use me
7. Satan & Adam (per Sterling Magee) – Whole lotta nothin'
8. Howlin' Wolf (per Henry Gray) – You gonna wreck my life
9. The Seeds (per Jan Savage) – Evil hoodoo
10. The Pretty Things (per Phil May) – Out in the night
11. The Jacobites (per Dave Kusworth) – Heartbreaks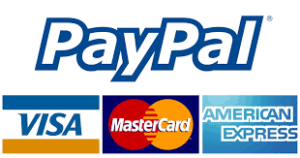 Sostieni RadioSonar - Alza il Volume.
Tramite questo comodo form potete sostenere le attività dell'associazione con il sistema digitale di PayPal.
oppure potete effettuare donazioni o tesserarvi effettuando un versamento sul nostro conto corrente presso Banca Etica
Dopo aver fatto il versamento scrivete una mail a radiosonar@gmail.com in cui inserite Nome, Cognome, Indirizzo, Cellulare, Codice Fiscale e indirizzo di posta elettronica ed allegate copia del pagamento. La tessera O altro materiale informativo e/o promozionale verrà spedito tutto immediatamente via posta ordinaria.