La Discoteca del Diavolo 4.11 – Donne del Soul
che cantano Blues per il Santo Natale.
La playlist di questa settimana, funestata o benedetta, a seconda dei gusti, dalla prossimità col natale, ha condotto il peggior bluesman di Roma est verso la scelta di sole voci femminili per accogliere (e provare a digerire) la religiosa ricorrenza che si appresta. E ne sono sommamente lieto poiché mai scelta fu più indovinata per dare una boccata d'aria ai nostri animi ormai resi tetri dalla storia in cui siamo. La leggerezza, che convive con il Blues, nell'anime delle vocalist di stasera, saprà curare qualcuna delle ferite che vi sono occorse durante l'anno. Non sarà la panacea ma di questi tempi non è poco. Godete della luminosa ugola di Fontella Bass, lasciatevi guarire dall'incedere di Betty Harris, saltellate, se vi va, mentre Brenda Reid strilla al mondo il suo buonumore di neo-fidanzata e permettete a Candi Staton di sollevare il vostro spirito mentre lei sacrifica il suo all'altare della Blues ballad. Come dicevo, non sarà la panacea ma…
La Discoteca del Diavolo del 23/12/2020 – Donne del Soul che cantano Blues per il Santo Natale.
1. Fontella Bass – The soul of a man
2. Juanita Hall – A good man is hard to find
3. Lurlean Hunter – Night life
4. Rhetta Hughes – Sooky
5. Ann Peebles – Part time love
6. Betty Harris – It's dark outside
7. The Exciters – Something to shout about
8. Erma Franklin – Baby what you want me to do
9. Gladys Knight & The Pips – Don't burn down the bridge
10. Candi Staton – His hands
11. Marsha Hunt – My world is empty without you
12. Shirelles – Hard times
13. Tiny Topsy – A woman's intuition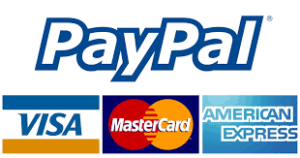 Sostieni RadioSonar - Alza il Volume.
Tramite questo comodo form potete sostenere le attività dell'associazione con il sistema digitale di PayPal.
oppure potete effettuare donazioni o tesserarvi effettuando un versamento sul nostro conto corrente presso Banca Etica
Dopo aver fatto il versamento scrivete una mail a radiosonar@gmail.com in cui inserite Nome, Cognome, Indirizzo, Cellulare, Codice Fiscale e indirizzo di posta elettronica ed allegate copia del pagamento. La tessera O altro materiale informativo e/o promozionale verrà spedito tutto immediatamente via posta ordinaria.