Search & Destroy Radio 8.10 – Sporco Natale
La banda al completo di Search & Destroy Radio vi invita a festeggiare l'anniversario della nascita della vostra fonte preferita di improperi!
In compagnia di tutti gli spiritelli punk che vi hanno traghettati attraverso questo annus horribilis e verso le magnifiche sorti e progressive che senz'altro ci attendono tutti, una puntata natalizia all'insegna del deboscio musicale: Lorenzo Moretti dei Giuda con la sua tazzina di tè aromatizzata allo zenzero, questa settimana accompagnata all'ascolto dell'Album-di-Natale per eccellenza, il A Christmas Gift For You From Phil Spector; il ritorno in grande stile per la Reina Rubia che reca seco un bastimento carico carico di doni heavy psych per stordirvi per bene prima e dopo l'abboffata in solitaria; ospite del pòro Iavan Matteo MattheCat da Vicenza con una selezione per le vostre festività psychobilly; il Natale autarchico del Santo Protettore degli apostati, Luca Calcagno da Varazze; le canzoni dell'Avvento in salsa metal con Tiziana di Metal Underground Music Machine; due blocchi completamente random ma immancabilmente rumorosi per il San Giuseppe del punk capitolino Giuppe l'Araldo; una intro pedagogico-vinilica per il buon Straccaletto che snocciola tutto quello che ha imparato in questo orrido 2020.
Due ore di musichette festanti e pio giubilo per la venuta di Nostro Signore da ascoltare, come sempre, a tutto volume.
Search & Destroy Radio del 23/12/2020 – Sporco Natale
The Stooges – Search & Destroy (sigla iniziale)
Iggy Pop – Dirty Little Virus (musical bed)
Roxy Music – Pijamarama
Slade – Merry Xmas Everybody
The Fall – No Xmas For John Quays
Billy Childish & The Musicians Of The British Empire – Ho Ho
New Bomb Turks – Christmas (Baby Please Come Home)
The Fleshtones – Roman Gods (musical bed)
Devo – Secret Agent Man
Nerorgasmo – Freccia
King Gizzard & The Lizard Wizard – I'm In Your Mind
The New Christs – Coming Apart
The Crystals – Walkin' Along La La La (musical bed)
Darlene Love – Christmas (Baby Please Come Home)
The Ronettes – Frosty The Snowman
The Crystals – Rudolph The Red-Nosed Reindeer
Bob B. Soxx and The Blue Jeans – The Bells Of St. Mary
The Ronettes – I Saw Mommy Kissing Santa Claus
Wampas – Shalala (musical bed)
Jim Jones & The Righteous Mind – Boil Yer Blood
Robert Gordon – She Will Come Back
Ian Spider Cubitt – Souls On Fire
Tiger Army – Sundown
The Motowns – L'Uomo In Cenere (musical bed)
Tony Borlotti e I Suoi Flauers – Falso Giovane
Animols – Cane
Atrox – Sporco Natale
The Dirtbombs – Start The Party
The D4 – Party
The Nomads – Party Till I Die
The B-52's – Party Out Of Bounds
Kyuss – Freedom Run (musical bed)
Graveyard – Hisingen Blues
Blues Pills – Black Smoke
Causa Sui – Sole Elettrico
King Gizzard & The Lizard Wizard – Minimum Brain Size
Lou Reed – Metal Machine Music (musical bed)
Shockin Head – Xxmiles
Khali – Dark Matter
Desecrate – Obscure Times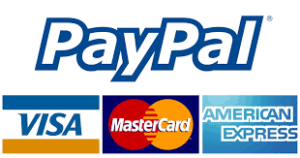 Sostieni RadioSonar - Alza il Volume.
Tramite questo comodo form potete sostenere le attività dell'associazione con il sistema digitale di PayPal.
oppure potete effettuare donazioni o tesserarvi effettuando un versamento sul nostro conto corrente presso Banca Etica
Dopo aver fatto il versamento scrivete una mail a radiosonar@gmail.com in cui inserite Nome, Cognome, Indirizzo, Cellulare, Codice Fiscale e indirizzo di posta elettronica ed allegate copia del pagamento. La tessera O altro materiale informativo e/o promozionale verrà spedito tutto immediatamente via posta ordinaria.