La Discoteca del Diavolo 4.16 – BluesBluesBlues!!!
 Il gusto antico e un po' affumicato dei suoni del Classic Blues
Sarà stata la recente collaborazione con Nella Cinderella per la puntata del suo Cinderella Show dedicato alle signore del Blues ma al peggior bluesman di Roma est è rimasto in bocca (e nelle orecchie of course…) il gusto antico e un po' affumicato dei suoni del Classic Blues. In ragione di ciò la presente puntata si suddivide in un corposo contributo di signore più o meno celebrate del Blues degli anni '20, da Mamie Smith a Marion Harris fino a Lucille Bogan e Trixie Smith, cui si andrà la storia e il suono di qualcuno con i calzoni come Dan Pickett, Mississippi Fred McDowell o Pat Hare.
La Discoteca del Diavolo del 17/02/2021 – BluesBluesBlues!!!
1. Mamie Smith – Crazy Blues
2. Marian Harris – Everybody's crazy 'bout the doggone Blues
3. Victoria Spivey – Murder in the first degree
4. Lucille Bogan – li hate that train called the M. & O.
5. Elizabeth Cotten – Fare you well, my darling
6. Algia Mae Hinton – If you want to go to heaven
7. Mississippi Fred McDowell – The sun rose this morning
8. Dan Pickett – Chicago Blues
9. Carolina Slim – Blues stay away from me
10. Charles Brown – Rainy, rainy day
11. Champion Jack Dupree – Bad blood
12. Pat Hare – I'm gonna murder my baby
13. Trixie Smith – Freight train blues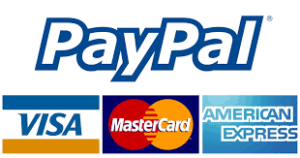 Sostieni RadioSonar - Alza il Volume.
Tramite questo comodo form potete sostenere le attività dell'associazione con il sistema digitale di PayPal.
oppure potete effettuare donazioni o tesserarvi effettuando un versamento sul nostro conto corrente presso Banca Etica
Dopo aver fatto il versamento scrivete una mail a radiosonar@gmail.com in cui inserite Nome, Cognome, Indirizzo, Cellulare, Codice Fiscale e indirizzo di posta elettronica ed allegate copia del pagamento. La tessera O altro materiale informativo e/o promozionale verrà spedito tutto immediatamente via posta ordinaria.