MOVE ON UP 4.05 – BEHIND THE GROOVE
Quinto appuntamento con il contenitore settimanale di Radiosonar.net dedicato al funk, soul e R&B da tutto il mondo
Cosa c'è questa volta dietro il groove? Un'ora di mix italo-disco, old school hip hop, boogie, funk, new wave, R&B, old school techno oltre i confini della classica musica da ballo, solo su Radiosonar.net!
Move on up del 04/11/2020 – BEHIND THE GROOVE
FABIO FRIZZI – ROLF
KURTIS BLOW – TOUGH
THE CLASH – THIS IS RADIO CLASH
EX-TRAS – HAVEN'T BEEN FUNKED ENOUGH
STARGARD – HIGH ON THE BOOGIE
TEENA MARIE – BEHIND THE GROOVE
SPANDAU BALLET – PAINT ME DOWN
RADIO FUTURA – DANCE USTED
PIGBAG – PAPA'S GOT A BRAND NEW PIGBAG
THE JAM – PRECIOUS
ROY AYERS – DON'T STOP THE FEELING
DENNIS EDWARDS – DON'T LOOK ANY FURTHER
WILLIAM PITT – CITY LIGHTS
ERIC B. & RAKIM – PAID IN FULL
THE SOUL SEARCHERS – ASHLEY'S ROACHCLIP (REMIX)
BLAKE BAXTER – FOREVER AND A DAY
ARTIFICIAL REALITY – JAH JAH JAH JAH (ALTERED STATES)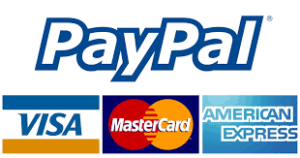 Sostieni RadioSonar - Alza il Volume.
Tramite questo comodo form potete sostenere le attività dell'associazione con il sistema digitale di PayPal.
oppure potete effettuare donazioni o tesserarvi effettuando un versamento sul nostro conto corrente presso Banca Etica
Dopo aver fatto il versamento scrivete una mail a radiosonar@gmail.com in cui inserite Nome, Cognome, Indirizzo, Cellulare, Codice Fiscale e indirizzo di posta elettronica ed allegate copia del pagamento. La tessera O altro materiale informativo e/o promozionale verrà spedito tutto immediatamente via posta ordinaria.