Search & Destroy Radio 8.04 – That's the Beat!
Incuranti della Storia che si dispiega orrida davanti ai nostri occhi, i vostri born losers di quartiere vi deliziano con l'ennesima puntata grondante di rock'n'roll.
Questa settimana a Search & Destroy Radio, contributi da tutta Italia e per tutti i gusti: er pòro Iavan ripercorre i live che chissà quando ritornerà a fare coadiuvato da amici vicini e soprattutto lontani (The Nuclears, Rebel Crew, Tondino BOi!s, Niamh); per la rubrica antologica My Cup Of Tea, il nostro inossidabile Lorenzo Moretti (Giuda) ci offre una gustosa retrospettiva sulla President Records di Edward Kassner; ritorna la Reina Rubia Tecla Antignani con quattro bombette heavy psych e stoner che vi faranno aprire quell'Otalgan dell'85 che riservavate per le occasioni speciali; di nuovo spazio a Tiziana di Metal Underground Music Machine con tre pezzi a cavallo tra hard rock e metal; il Santo Luca Calcagno si gode l'ottobrata varazzina (o varazziana?) e pesca nel torbido dell'underground italiano con il suo blocco autarchico. E poi e poi due blocchi di puro garage rock al vetriolo per cura di Giuppe e un'intro vinilica tutta brit ma con un orecchio oltreoceano per Straccaletto.
Due ore di cupio dissolvi da ascoltare, come sempre, a tutto volume in attesa dell'avvento dell'Anticristo!
Search & Destroy Radio del 04/11/2020 – That's The Beat!
The Stooges – Search & Destroy (sigla iniziale)
Caution – UFO (musical bed 1)
Elvis Costello & The Attractions – Welcome to the Working Week
Graham Parker & The Rumour – New York Shuffle
The Housemartins – Freedom
Dexy's Midnight Runners – Jackie Wilson Said (I'm In Heaven When You Smile)
The Fleshtones – Roman Gods (musical bed 2)
The Incredible Staggers – That's The Beat
The Maggots – Don't Stand My Way
The Frantic Five – On The Move
The Maggies Marshmallows – Come Along
Hat And Tie- Finding It Rough (musical bed 3)
Rainbow Family – Travellin Lady
NOW – I Wanna Be Free
Greg Robbins – Virginia Creeper
Simon Plug And Grimes – Is There Anyone Left?
32nd Turn Off – Used to Be a Tiger
Franco Califano – Balla Ba (musical bed 4)
The Nuclears – Hail Master
Rebel Crew – Underground
Tondino BOi!s – Leone da Tastiera
Niamh – Lucifer
Sauterelles – Routine (musical bed 5)
Dayglo Demons – Invisible Sun
Mad Dogs – Hard Fight
Scrubs – Why Do You Hate Me So Much?
Get Lost! – One Way Ticket
Coyote Men – All Action Men
B. Back – Dobre Scooter Run
Ray Daytona And Googoobombos – It's Too Late
Transylvania Stud – The Red Queen (musical bed 6)
Go!Zilla – Rubbish Mind
Sonic Angels – She's The One
Elius Inferno & The Magic Octagram – Lost Divine
Mystical Communication Service – Gypsy Spirit
Lou Reed – Metal Machine Music (musical bed 7)
Black Orchestra – Resurrection
Ironthorn – The Call Of Silence
Messerschmitt – Glimps of Shame
Radio Birdman – You're Gonna Miss Me (sigla finale)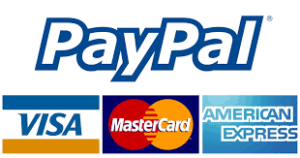 Sostieni RadioSonar - Alza il Volume.
Tramite questo comodo form potete sostenere le attività dell'associazione con il sistema digitale di PayPal.
oppure potete effettuare donazioni o tesserarvi effettuando un versamento sul nostro conto corrente presso Banca Etica
Dopo aver fatto il versamento scrivete una mail a radiosonar@gmail.com in cui inserite Nome, Cognome, Indirizzo, Cellulare, Codice Fiscale e indirizzo di posta elettronica ed allegate copia del pagamento. La tessera O altro materiale informativo e/o promozionale verrà spedito tutto immediatamente via posta ordinaria.