MOVE ON UP 4.16 – MELTIN' POT
Sedicesimo appuntamento con Move on up
Il contenitore settimanale dedicato al funk, al soul e all'R&B da tutto del mondo.
Prendendo spunto dal famoso brano omonimo dei Booker T and the MG's Move On Up, anche questa volta, è un vero e proprio meltin'pot di generi vari che danno più sapore, come ogni settimana, al groove su Radiosonar.net!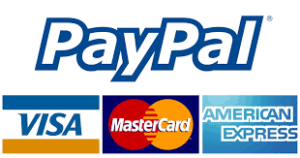 Sostieni RadioSonar - Alza il Volume.
Tramite questo comodo form potete sostenere le attività dell'associazione con il sistema digitale di PayPal.
oppure potete effettuare donazioni o tesserarvi effettuando un versamento sul nostro conto corrente presso Banca Etica
Dopo aver fatto il versamento scrivete una mail a radiosonar@gmail.com in cui inserite Nome, Cognome, Indirizzo, Cellulare, Codice Fiscale e indirizzo di posta elettronica ed allegate copia del pagamento. La tessera O altro materiale informativo e/o promozionale verrà spedito tutto immediatamente via posta ordinaria.