MOVE ON UP 4.8 – HYPNOTIZED
Nuovo appuntamento settimanale con Move on Up, il contenitore settimanale di Radiosonar.net dedicato al funk, soul e all'R&B di tutto il mondo
Questa volta si viaggia senza sosta in un ipnotico mix tra funk, sophisti-pop, italo disco, jazz, new wave, rare groove, soul e latin verso le nuove frontiere del groove!
Move on up del 25/11/2020 – HYPNOTIZED
CARMEL – AZURE
DOUBLE – RANGOON MOON
HERB ALPERT – ROTATION
THE ARMED GANG – YOU
DUSTY SPRINGFIELD – I DON'T THINK WE COULD EVER BE FRIENDS
SHALAMAR – MAKE THAT MOVE
THE SALSOUL ORCHESTRA – GETAWAY
INNER LIFE – I'M CAUGHT UP IN A ONE NIGHT LOVE AFFAIR
THE RITCHIE FAMILY – AFRICAN QUEENS
THIS ISLAND EARTH – PEARL OF LOVE
PINK PROJECT – HYPNOTIZED
PRINCE – I WOULD DIE 4U
WELDON IRVINE – I LOVE YOU
ISAAC HAYES – JOY
GEPY & GEPY – BODY TO BODY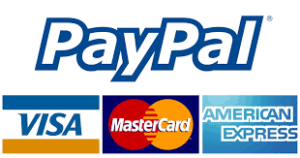 Sostieni RadioSonar - Alza il Volume.
Tramite questo comodo form potete sostenere le attività dell'associazione con il sistema digitale di PayPal.
oppure potete effettuare donazioni o tesserarvi effettuando un versamento sul nostro conto corrente presso Banca Etica
Dopo aver fatto il versamento scrivete una mail a radiosonar@gmail.com in cui inserite Nome, Cognome, Indirizzo, Cellulare, Codice Fiscale e indirizzo di posta elettronica ed allegate copia del pagamento. La tessera O altro materiale informativo e/o promozionale verrà spedito tutto immediatamente via posta ordinaria.