Move Op Up 3.25 – IF I LIKE IT, I DO IT
Venticinquesimo appuntamento con il contenitore settimanale di Radiosonar.net dedicato al funk, al soul e all'R&B di tutto il mondo.
Tocchiamo quota 25 puntate di questa difficile stagione con un mix di britfunk, jazz funk, hip hop, neo soul, acid jazz, impennate krautrock, P-Funk e italo disco, per un funk che guarda verso il futuro!
Titolo trasmissione del 03/06/2020- If  I Like it, I do it.
LIGHT OF THE WORLD – LONDON TOWN
YASUKO AGAWA – L.A. NIGHTS
KOOL & THE GANG – SUMMER MADNESS
LOU X – LA RAJE
D'ANGELO – BROWN SUGAR
REMY SHAND – THE WAY I FEEL
CATIE WATERS – MOONLIGHT
KYLIE MINOGUE – AFTER DARK
JAMIROQUAI – IF I LIKE IT, I DO IT
CORDUROY – MINI
STEVIE WONDER – BOOGIE ON REGGAE WOMAN
CAN – HALLELUWAH
KISSING THE PINK – THE LAST FILM
BOW WOW WOW – GO WILD IN THE COUNTRY
RIP, RIG + PANIC – TAX SEX
TEENA MARIE – BEHIND THE GROOVE
GAZNEVADA – I.C. LOVE AFFAIR
PARLIAMENT – P-FUNK (WANTS TO GET FUNKED UP)
MARVIN GAYE – A FUNKY SPACE REINCARNATION
B.T. EXPRESS – DO IT 'TIL YOU'RE SATISFIED
ASSAGAI – TELEPHONE GIRL
BEN E.KING – STREET TOUGH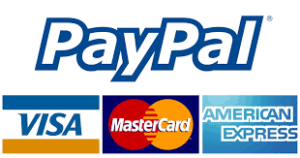 Sostieni RadioSonar - Alza il Volume.
Tramite questo comodo form potete sostenere le attività dell'associazione con il sistema digitale di PayPal.
oppure potete effettuare donazioni o tesserarvi effettuando un versamento sul nostro conto corrente presso Banca Etica
Dopo aver fatto il versamento scrivete una mail a radiosonar@gmail.com in cui inserite Nome, Cognome, Indirizzo, Cellulare, Codice Fiscale e indirizzo di posta elettronica ed allegate copia del pagamento. La tessera O altro materiale informativo e/o promozionale verrà spedito tutto immediatamente via posta ordinaria.