Original Street Grooves 5.07 – Hip-Hop vs. The Beatles
I Beatles non vi fanno pensare all'Hip-Hop?
E allora sfatiamo questa cosa e spariamoci un pò di pezzi Hip-Hop che hanno campionato i Fab Four in modi più o meno sorprendente. E a chiudere 4 cover in chiave funky jazzy di altrettanti classici del gruppo di Liverpool.
Original Street Grooves del 17/11/2020 – Hip-Hop vs. The Beatles
A Tribe Called Quest – Luck Of Lucien
Beastie Boys – The Sounds Of Science
3rd Bass – Three Strikes 5000
Roughneck Soldiers – Freestyle Thing
The Game – Dope Boys
Talib Kweli – Lonely People
Mac Miller – Loud
MF Doom – Tick Tick
Wu-Tang Clan – The Heart Gently Weeps
Public Enemy – Psycho Of Greed
Billy Preston – I've Got A Feeling
Yogurt – I Am The Walrus
Booker T & The MG's – I Want You (She's So Heavy)
George Benson – Because/Come Togethe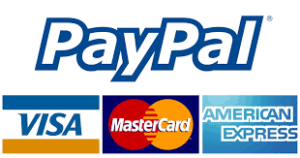 Sostieni RadioSonar - Alza il Volume.
Tramite questo comodo form potete sostenere le attività dell'associazione con il sistema digitale di PayPal.
oppure potete effettuare donazioni o tesserarvi effettuando un versamento sul nostro conto corrente presso Banca Etica
Dopo aver fatto il versamento scrivete una mail a radiosonar@gmail.com in cui inserite Nome, Cognome, Indirizzo, Cellulare, Codice Fiscale e indirizzo di posta elettronica ed allegate copia del pagamento. La tessera O altro materiale informativo e/o promozionale verrà spedito tutto immediatamente via posta ordinaria.