Original Street Grooves 5.09 – Santa Maradona
Un pò di Hip-Hop nuovo attraverso il mondo per farci stare meglio, o almeno per provarci.
Da Brooklyn ad Atlanta fino a tornare in Italia ed un pò di classici funk e soul per chiudere in bellezza e ad alto volume.
Original Street Grooves del 01/12/2020 – Santa Maradona
Billy Danze – Take A Step
Smif N Wessun – The Education of Smif N Wessun
The Goodie MOB – Frontline
Roc Marciano ft. Stove God Cooks – The Eye of Whorus
Dom Dirtee ft. Illa Ghee – The Hardcore Composer
Your Old Droog – Pravda
Don Diegoh & Macro Marco – 41
DSA Commando – Reparto Demolizioni
Frankie Hi NRG MC – Nuvole
38 Spesh ft. AZ – Honest Truth
Tragedy Khadafi – Sole Dead Brothers
Midnight Star – Curious
Edwin Starr – Easin' In
Neffa – Mistiche Vibre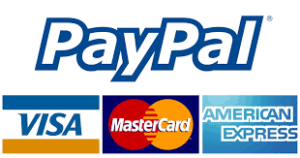 Sostieni RadioSonar - Alza il Volume.
Tramite questo comodo form potete sostenere le attività dell'associazione con il sistema digitale di PayPal.
oppure potete effettuare donazioni o tesserarvi effettuando un versamento sul nostro conto corrente presso Banca Etica
Dopo aver fatto il versamento scrivete una mail a radiosonar@gmail.com in cui inserite Nome, Cognome, Indirizzo, Cellulare, Codice Fiscale e indirizzo di posta elettronica ed allegate copia del pagamento. La tessera O altro materiale informativo e/o promozionale verrà spedito tutto immediatamente via posta ordinaria.