Original Street Grooves 5.10 – Finesse On The Boards
Puntata extrastrong che parte con una chiacchierata con Chicano
Che ci parla della sua partecipazione vittoriosa al concorso indetto da Amnesty International e dei suoi progetti prossimi e futuri, e poi si lancia in un percorso dedicato alla carriera di beatmaker di Lord Finesse, una gloria dell'Hip-Hop, che dall'essere uno dei più grandi mc da battaglia di sempre si è trasformato in un importante produttore per tanti artisti, underground e più noti.
Original Street Grooves del 08/12/2020 – Finesse On The Boards
Chicano – Cercando Rifugio
DITC – Internationally Known
Lord Finesse – Hip To The Game
Show & AG – Add On
O,C. – Jewelz
Big L – Street Struck
Brand Nubian – The Beat Change
Capone N Noreaga – Don't Know Nobody
The Notorious B.I.G. – Suicidal Thoughts
The Notorious B.I.G. ft. Sadat X – Come On
Akinyele – Sky's The Limit
Joey Badass – Funky Ho
Ground Floor – Dig On That
Pitch Black – Show & Prove
Dr. Dre ft. Mary J Blige – The Message
Lord Finesse – The Message (Demo Version)
Lord Finesse ft. Sadat X, Grand Puba, Large Pro – Actual Facts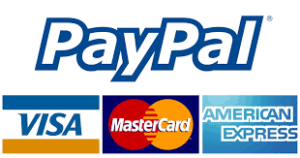 Sostieni RadioSonar - Alza il Volume.
Tramite questo comodo form potete sostenere le attività dell'associazione con il sistema digitale di PayPal.
oppure potete effettuare donazioni o tesserarvi effettuando un versamento sul nostro conto corrente presso Banca Etica
Dopo aver fatto il versamento scrivete una mail a radiosonar@gmail.com in cui inserite Nome, Cognome, Indirizzo, Cellulare, Codice Fiscale e indirizzo di posta elettronica ed allegate copia del pagamento. La tessera O altro materiale informativo e/o promozionale verrà spedito tutto immediatamente via posta ordinaria.