Original Street Grooves 5.13 – Comfort zone
Iniziamo questo nuovo anno carichi di speranza e con tanta voglia di rilassarsi
Per questo ho scelto un scaletta che va sul sicuro, con una bella manciata di pezzi classici dalla Golden Age, di quelli che a risentirli si gode sempre e ad ascoltarli per la prima volta si impara e non poco.
Original Street Grooves del 12/01/2021 – Comfort zone
Special Ed – I Got It Made
Poor Righteous Teachers – Rock Dis Funky Joint
Run DMC – Run's House
Kool Moe Dee – They Want Money
Ultramagnetic MC's – Ego Trippin'
KMD – Peachfuzz
Del Thee Funky Homo Sapien – Pissin' On Your Steps
Digable Planets – Graffiti
Souls Of Mischief – A Name I Call Myself
EPMD – For My People
Slick Rick – I Shouldn't Have Done It
The D.O.C. – The Formula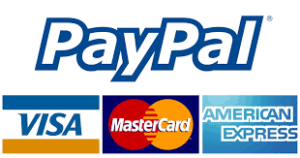 Sostieni RadioSonar - Alza il Volume.
Tramite questo comodo form potete sostenere le attività dell'associazione con il sistema digitale di PayPal.
oppure potete effettuare donazioni o tesserarvi effettuando un versamento sul nostro conto corrente presso Banca Etica
Dopo aver fatto il versamento scrivete una mail a radiosonar@gmail.com in cui inserite Nome, Cognome, Indirizzo, Cellulare, Codice Fiscale e indirizzo di posta elettronica ed allegate copia del pagamento. La tessera O altro materiale informativo e/o promozionale verrà spedito tutto immediatamente via posta ordinaria.