Original Street Grooves 5.17 – Ruthless Special
Nata dalla forza di volontà di Eazy-E, intenzionato ad abbandonare la malavita per cercare di svoltare con la musica, la Ruthless Records è diventata in poco tempo l'etichetta più importante per il gangsta rap ed in generale un punto di riferimento per tutto l'Hip-Hop. In questa puntata ne ripercorriamo la storia con un bel pò di brani, tra classici e chicche meno note. Real shit!
Original Street Grooves del 09/02/2021 – Ruthless Special
NWA – A Bitch Is A Bitch
Fila Fresh Crew – Three The Hard Way
NWA ft. The DOC – Parental Discretion Iz Advised
JJ Fad – Supersonic
Eazy-E ft. MC Ren – 2 Hard Mutha's
The DOC – It's Funky Enough
Above The Law – Just Kickin' Lyrics
NWA – Real Niggaz
NWA – Niggaz4life
Kokane ft. Cold187um – Inner City Hoodlum
Yomo & Maulkie – For The Love Of Money
Jimmy Z ft. Dr. Dre – Funky Flute
Penthouse Players Clique – Blak Iz A Poet
MC Ren – Hound Dogs
Eazy-E ft. Dresta, BG Knoccout – Real MF G's
Blood Of Abraham – Stabbed By The Steeple
Bone Thugs N Harmony – Fo The Love of $
Bone Thugs N Harmony – East 1999
Above The Law – VSOP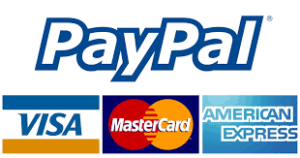 Sostieni RadioSonar - Alza il Volume.
Tramite questo comodo form potete sostenere le attività dell'associazione con il sistema digitale di PayPal.
oppure potete effettuare donazioni o tesserarvi effettuando un versamento sul nostro conto corrente presso Banca Etica
Dopo aver fatto il versamento scrivete una mail a radiosonar@gmail.com in cui inserite Nome, Cognome, Indirizzo, Cellulare, Codice Fiscale e indirizzo di posta elettronica ed allegate copia del pagamento. La tessera O altro materiale informativo e/o promozionale verrà spedito tutto immediatamente via posta ordinaria.