Original Street Grooves 5.18 – Old Going New
La puntata di oggi vede protagonisti degli anni 80 e 90 in pista con brani freschi di uscita
Per avvicinarsi e confrontarsi alla nuova generazione. Una volta pensavamo che il rap potesse essere fatto solo da under 30, il tempo ed i fatti ci hanno dimostrato che non è così. Allora largo ai forty/fifty something che ancora sanno come si fa.
Original Street Grooves del 16/02/2021 – Old Going New
Nas – EPMD
Ice Cube – Trying To Maintain
Big Tray Deee – 45 Lawz
Serial Killers ft. Snoop Dogg – Triggered
Noreaga ft. Conway, Method Man – Outta Line
Big Noyd – Let It Bang
AG & Tha Musalini – Deadly Styles
Daddy O ft. Wise Intelligent, Chuck D – Be Yrself
Shyne – Yolo
Chino XL – Vanilla Sky
Ras Kass – 5 Mikes
Spice One – That Bullshit
Rakim – Black Messiah
Bonus track:
Funkadelic – Free Your Mind And Your Ass Will Follow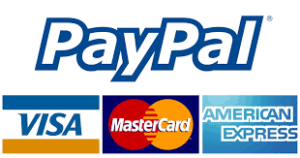 Sostieni RadioSonar - Alza il Volume.
Tramite questo comodo form potete sostenere le attività dell'associazione con il sistema digitale di PayPal.
oppure potete effettuare donazioni o tesserarvi effettuando un versamento sul nostro conto corrente presso Banca Etica
Dopo aver fatto il versamento scrivete una mail a radiosonar@gmail.com in cui inserite Nome, Cognome, Indirizzo, Cellulare, Codice Fiscale e indirizzo di posta elettronica ed allegate copia del pagamento. La tessera O altro materiale informativo e/o promozionale verrà spedito tutto immediatamente via posta ordinaria.