R&d Vibes 5.09 – 2020 ITALIAN CHART
XIV stagione per la storica trasmissione reggae roots & dub R&D VIBES:
Dopo il successone dell'Outernational Chart non poteva mancare l'appuntamento con le Superclassifica delle migliori 30 produzioni italiane del 2020, sempre secondo il gusto e le scelte insindacabili dei tre loschi figuri che compongono la crew di R&D Vibes.
Ci siamo divertiti a stilare una classifica dalla posizione numero 30 alla numero 1…. scoprite chi ha vinto quest'anno tra (in ordine alfabetico):
R&D Vibes del 19/12/2020 – 2020 Italian Chart
Anja G & Dr.Obi feat. Yogi Lonich
Brother Culture & Jimmy Splif Sound
Bunny General
Cedric 'Congo' Myton
Dixie Peach
Dj Dubin feat. Carolina Bubbico
Dub All Sense feat. Mc Baco
El Indio
Filomuzik & Mikelino Rutz
Indubstry
Joe Yorke and The Co-operators
King Kietu & Dr Boost feat. Screwface
Lion D & King Kong
Lion Warriah
Marcello Coleman
Michael Exodus & Rankin Delgado
Moa Anbessa feat. Prince David
Mystical Powa & Awa Fall
No Finger Nails feat. Irieyouthman
Paco Ten
Ras Kalif
Ras Mat-I
Rocky Ganjahvox
Sax'N'Dub
Shak Manaly
Tippa Irie & Jimmy Splif Sound
Treble & Chala
Trees
Wicked and Bonny feat. Berise
Wicked Dub Division & Michela Grena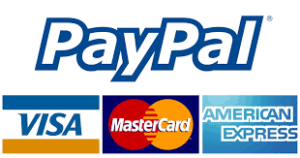 Sostieni RadioSonar - Alza il Volume.
Tramite questo comodo form potete sostenere le attività dell'associazione con il sistema digitale di PayPal.
oppure potete effettuare donazioni o tesserarvi effettuando un versamento sul nostro conto corrente presso Banca Etica
Dopo aver fatto il versamento scrivete una mail a radiosonar@gmail.com in cui inserite Nome, Cognome, Indirizzo, Cellulare, Codice Fiscale e indirizzo di posta elettronica ed allegate copia del pagamento. La tessera O altro materiale informativo e/o promozionale verrà spedito tutto immediatamente via posta ordinaria.