THE CINDERELLA'S SHOW 2.18 – We're Made of Dreams
Nella puntata di oggi si viaggia nella musica Dream Pop, con una sacrosanta dose di riverberi e oscurità che tutto avvolge e tutto protegge!
"Musica e sogno sono da sempre imparentati. Ma il dream pop sa spingersi anche oltre, in luoghi nei quali le coordinate della realtà sfumano completamente, si fanno indistinte e sfocate. Mosso un passo all'interno del dream pop il mondo si trasfigura, viene a galla la vertigine, l'allucinazione…" (Rolling Stone)
Dai Mazzy Star con le loro "lente ballate chitarristiche e la voce languida della musa Hope Sandoval a cantare di amori malati tra gli ampi orizzonti americani.", passando a Lana Del Rey con un "dream pop fatto di atmosfere cinematografiche a tinte noir mischiate a momenti più solari che creano un gustoso mix tra i Cocteau Twins e David Lynch", poi ai Cocteau Twins che  "hanno imposto il dream pop come genere preciso. E lo hanno fatto con un album che da sempre è segnalato come l'espressione più alta della musica sognante: Treasure", arrivando fino ai più recenti M83, Tame Impala, Cigarettes after Sex e Grimes tra canzoni rarefatte, ipnotizzanti e riverberi futuristici!
We're Made of Dreams!
The Cinderella's Show del 05/02/2021 – We're Made of Dreams
Sigla: The Sonics – Cinderella
Musical Bed:
Still Corners – Beatcity
Lana Del Rey – Video Games
Rex Orange Country – Sunflower
Yo la Tengo – Everyday
ODESZA- Moment Apart
Lord Huron – The Night We Met
Foster the People – I would do anything for you
Glass Animals – Gooey
Mazzy Star – Fade Into you
Lana Del Rey – Ultraviolence
Cocteau Twins – Persephone
Grimes- Darkseid
Mojave 3 – Love Songs on the Radio
M83 – Midnight City
Cigarettes After Sex – John Wayne
The Neighborhood- Softcore
Tame Impala – Eventually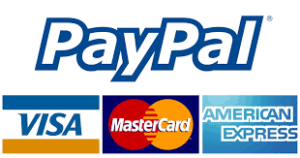 Sostieni RadioSonar - Alza il Volume.
Tramite questo comodo form potete sostenere le attività dell'associazione con il sistema digitale di PayPal.
oppure potete effettuare donazioni o tesserarvi effettuando un versamento sul nostro conto corrente presso Banca Etica
Dopo aver fatto il versamento scrivete una mail a radiosonar@gmail.com in cui inserite Nome, Cognome, Indirizzo, Cellulare, Codice Fiscale e indirizzo di posta elettronica ed allegate copia del pagamento. La tessera O altro materiale informativo e/o promozionale verrà spedito tutto immediatamente via posta ordinaria.