R&D Vibes 5.15 – Sugli Spalti
XIV stagione per la storica trasmissione reggae roots & dub R&D VIBES
Si torna a parlare di calcio, viaggi e musica a R&D Vibes insieme con Andrea Ferreri che ci farà l'onore di presentare in anteprima assoluta il suo ultimo libro SUGLI SPALTI. Non mancheranno una selezione delle novità musicali delle ultime settimane e la coppia a sorpresa di pezzi per la nuova rubrica "crossCover"…. !Nah miss that!
R&D Vibes del 20/02/2021 – Sugli spalti
Theme tune – Linea di Massa_LDM Sound System – Reasoning (unreleased)
01 – Niceness – What A Day (radio edit)
02 – The Late Ones – Brothers Keeper (Easy Star Records)
03 – Muscle Emanuel – This World Is Crazy (Raw Creatio's new release),
04 – Tacumah – Enbata (A-Lone's new release)
05 – Tacumah – Agiti Dub
06 – Ilements – Glory to the Most High (Street Rockaz Family)
07 – Gun Power -Top Ranking (discomix) (Dubophonic's new release)
08 – Culture Horn – Ranking Dub
09 – Centry meets Manasseh – Foot Pedal Dub (Partial Records' new release)
10 – Jah Warrior ft. Naph-Tali – Pollution (Partial Records' new release)
11 – Jah Warrior – Pollution Dub
12 – OBF – Party Riddim (Dubquake Records)
13 – OBF ft. Eek-A-Mouse – Mr Government (Dubquake Records)
14 – OBF – No Borderz Dub
15 – Bob Dylan – Don't Think Twice (Live at Budokan)
16 – Toots and The Maytals – Take Me Home, Country Roads
17 – Jabbadub ft. Baptiste – Social Distance (Odgprod's new release)
18 – Jabbadub – First Dub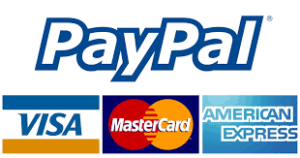 Sostieni RadioSonar - Alza il Volume.
Tramite questo comodo form potete sostenere le attività dell'associazione con il sistema digitale di PayPal.
oppure potete effettuare donazioni o tesserarvi effettuando un versamento sul nostro conto corrente presso Banca Etica
Dopo aver fatto il versamento scrivete una mail a radiosonar@gmail.com in cui inserite Nome, Cognome, Indirizzo, Cellulare, Codice Fiscale e indirizzo di posta elettronica ed allegate copia del pagamento. La tessera O altro materiale informativo e/o promozionale verrà spedito tutto immediatamente via posta ordinaria.