R&D Vibes 4.35 – A porte chiuse
35° puntata: A PORTE CHIUSE
Con la ripresa del calcio in Italia anche se a porte chiuse, ci interroghiamo sul senso di uno sport che esclude i tifosi dagli stadi con l'aiuto di un vecchio amico di R&D Vibes: Andrea Ferreri, scrittore ed esperto di subculture e fenomeni sociali di movimento.
Il tutto condito da una grandinata di pezzi nuovi o in prerelase scelti per voi dal nostro chef musicale… #abbiamofattotredici
Playlist R&D Vibes 4.35 – A porte chiuse
Linea di Massa LDM Sound System – Reasoning
01 – Skatalites – After the Rain
02 – Victor Rice – Bebida
03 – Victor Rice – La Mura
04 – Locksley Castell – Love in your heart
05 – Prince Mohammed – Casanova Ride
06 – Horace Martin – See me ya
07 – Horace Martin – Round the Clock Rock (Patate Records)
08 – Johnny Clarcke – Apple of my eye
09 – Johnny Clarcke – Apple of my dub version
10 – Eddie Skuller – Trust the Rhythm track
11 – AMJ Collective – Can y Melinydd – Nature dub (Astar Artes Records)
12 – OBF ft. Aza Lineage – Rebel Daawta (Dubquake Records)
13 – OBF ft. Shanti d – Your lovE
14 – OBF – Asian night
15 – Anja G & Dr.Obi ft. Yogi Lonich – Police Brutality (Warrior Charge Records)
16 – Dr.Obi – Dubwise Brutality
17 – Dub All Sense ft. McBaco – Partenope
18 – Radikal Guru ft. Tenor Youthman – Radical (Moonshine Recordings)
19 – Radikal Guru – Radical version
20 – Asian Dub Foundation – Swarm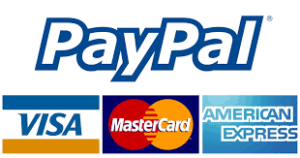 Sostieni RadioSonar - Alza il Volume.
Tramite questo comodo form potete sostenere le attività dell'associazione con il sistema digitale di PayPal.
oppure potete effettuare donazioni o tesserarvi effettuando un versamento sul nostro conto corrente presso Banca Etica
Dopo aver fatto il versamento scrivete una mail a radiosonar@gmail.com in cui inserite Nome, Cognome, Indirizzo, Cellulare, Codice Fiscale e indirizzo di posta elettronica ed allegate copia del pagamento. La tessera O altro materiale informativo e/o promozionale verrà spedito tutto immediatamente via posta ordinaria.