Reggolamose 3.07 -SELECTA GALORE con MISS B RANKS & NATTY G!
Online il podcast di Sabato 21 Novembre 2020!
MISS B RANKS
from
GAL DEM CREW & NATTY G
from
MASH UP BABYLON
sono gli ospiti di
MARIO DREAD
per questa prima edizione del REGGOLAMOSE SELECTA GALORE!
Una SPECIAL EDITION che si rinnoverà di mese in mese, ogni volta con ospiti differenti, tutti armati dei loro migliori dischi da condividere ON AIR!
Just press play and enjoy the vibration, it's all about the sweet sweet REGGAE MUSIC!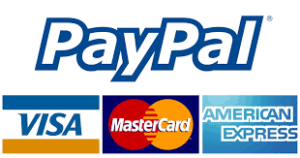 Sostieni RadioSonar - Alza il Volume.
Tramite questo comodo form potete sostenere le attività dell'associazione con il sistema digitale di PayPal.
oppure potete effettuare donazioni o tesserarvi effettuando un versamento sul nostro conto corrente presso Banca Etica
Dopo aver fatto il versamento scrivete una mail a radiosonar@gmail.com in cui inserite Nome, Cognome, Indirizzo, Cellulare, Codice Fiscale e indirizzo di posta elettronica ed allegate copia del pagamento. La tessera O altro materiale informativo e/o promozionale verrà spedito tutto immediatamente via posta ordinaria.