Reggolamose 3.13 – 2021, the first of the year!
Online il podcast di Sabato 9 Gennaio 2021, the first of the year! Primo appuntamento del nuovo anno con REGGOLAMOSE!
Dopo una piccola pausa riprende a pieno ritmo la trasmissione di
MARIO DREAD
!
Una puntata estremamente variegata, ricca di incursioni in diverse sfaccettature della musica made in Jamaica!
Come ogni prima puntata del mese una piccola classifica svela i brani piu gettonati tra quelli proposti negli ultimi 30 giorni sulla pagina ufficiale della trasmissione ed
ILLUMINATE IN DUB
degli
ZION TRAIN
è l'album della settimana!
Just click and enjoy!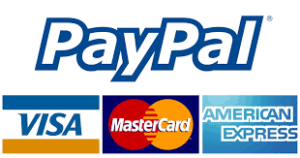 Sostieni RadioSonar - Alza il Volume.
Tramite questo comodo form potete sostenere le attività dell'associazione con il sistema digitale di PayPal.
oppure potete effettuare donazioni o tesserarvi effettuando un versamento sul nostro conto corrente presso Banca Etica
Dopo aver fatto il versamento scrivete una mail a radiosonar@gmail.com in cui inserite Nome, Cognome, Indirizzo, Cellulare, Codice Fiscale e indirizzo di posta elettronica ed allegate copia del pagamento. La tessera O altro materiale informativo e/o promozionale verrà spedito tutto immediatamente via posta ordinaria.