Rnr Can Never Die 3.01 – Il ritorno dei Dinosauri del Rock
La prima puntata della terza stagione non poteva non cominciare con i protagonisti della grande stagione del Rock
Dai trasgressivi mistici Grand Funk al poema mitico di David Bowie, l'ultima intervista terrena di Jimi Hendrix nel settembre '70 , le motivazioni dello scioglimento dei Cream, l'amicizia rovinata da una donna tra George Harrison ed Eric Clapton, l'inizio carriera dei Free, la rivalità famigliare tra i fratelli Schenker, l'ideale politico di Phil Lynott, l'uccisione dell'autista di Keith Moon, l'oscuro cantautore che rifiutava il successo Nick Drake.
Rnr Can Never Die del 05/10/2020 – Il ritorno dei Dinosauri del Rock
01 GRAND FUNK RAILROAD
02 DAVID BOWIE
03 JIMI HENDRIX EXPERIENCE
04 THE FREE
05 NICK DRAKE
06 THE CREAM
07 ERIC CLAPTON
08 THIN LIZZY
09 UFO
10 THE WHO
11 BAD COMPANY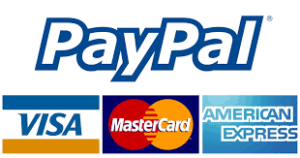 Sostieni RadioSonar - Alza il Volume.
Tramite questo comodo form potete sostenere le attività dell'associazione con il sistema digitale di PayPal.
oppure potete effettuare donazioni o tesserarvi effettuando un versamento sul nostro conto corrente presso Banca Etica
Dopo aver fatto il versamento scrivete una mail a radiosonar@gmail.com in cui inserite Nome, Cognome, Indirizzo, Cellulare, Codice Fiscale e indirizzo di posta elettronica ed allegate copia del pagamento. La tessera O altro materiale informativo e/o promozionale verrà spedito tutto immediatamente via posta ordinaria.