Rnr Can Never Die 3.07 – WHISKEY, SODA AND RnR
Puntata dedicata all'eccesso della bevanda più nominata nel mondo della musica rock, il wiskey ma anche gin e tequila
Le peripezie di Ozzy per nascondere l'alcolismo, la disavventura di Pete Townshend, Jim Morrison si redime (?!?), Elton John e Peter Criss confusioni alcoliche, Ron Wood ubriaco cade dal palco, il blues ed il whiskey di Tom Waits, la confessione "live" dell'alcolismo di Scott Weiland.
Rnr Can Never Die del 11/11/2020 – WHISKEY, SODA AND RnR
01 THE POGUES (whisky)
02 OZZY OSBOURNE (whiskey)
03 KEITH MOON from Tommy
04 EAGLES (tequila)
05 THE DOORS sottofondo
06 JOHN LEE HOOKER (bourbon, schotch, beer)
07 TOM WAITS (whiskey)
08 AC/DC (whiskey)
09 WILLIE NELSON (whiskey)
10 JEFF BUCKLEY (wine)
11 GEORGE THOROGOOD (drink alone)
12 PAT TRAVERS (whiskey and cocaine)
13 OASIS (alcohol)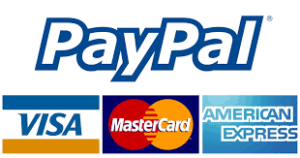 Sostieni RadioSonar - Alza il Volume.
Tramite questo comodo form potete sostenere le attività dell'associazione con il sistema digitale di PayPal.
oppure potete effettuare donazioni o tesserarvi effettuando un versamento sul nostro conto corrente presso Banca Etica
Dopo aver fatto il versamento scrivete una mail a radiosonar@gmail.com in cui inserite Nome, Cognome, Indirizzo, Cellulare, Codice Fiscale e indirizzo di posta elettronica ed allegate copia del pagamento. La tessera O altro materiale informativo e/o promozionale verrà spedito tutto immediatamente via posta ordinaria.