Rnr Can Never Die 3.11 – Intervista a Marco Soverini
Marco Soverini da sempre appassionato del sound hard-core anni '80
Ci farà una panoramica dei gruppi italiani dell'epoca che si sono imposti sul mercato statunitense, le bands hard-core made in Usa ed un occhio al passato punk '70, la città di Bologna con i suoi movimenti rivoluzionari e le provocazioni estreme di GG Allin .
Rnr Can Never Die del 14/12/2020 – Intervista a Marco Soverini
01 CIRCLE JERKS
02 THE GERMS
03 BLACK FLAG
04 CHELSEA HOTEL
05 SHOTGUN SOLUTION
06 RAW POWER
07 UPSET NOISE
08 RKL (Rich Kids on Lsd)
09 WAYNE COUNTY and the ELECTRIC CHAIRS
10 GG ALLIN
11 BLOODY RIOT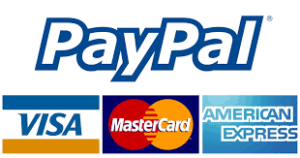 Sostieni RadioSonar - Alza il Volume.
Tramite questo comodo form potete sostenere le attività dell'associazione con il sistema digitale di PayPal.
oppure potete effettuare donazioni o tesserarvi effettuando un versamento sul nostro conto corrente presso Banca Etica
Dopo aver fatto il versamento scrivete una mail a radiosonar@gmail.com in cui inserite Nome, Cognome, Indirizzo, Cellulare, Codice Fiscale e indirizzo di posta elettronica ed allegate copia del pagamento. La tessera O altro materiale informativo e/o promozionale verrà spedito tutto immediatamente via posta ordinaria.