Search & Destroy Radio 8.02 – Neighborhood Rockstars
Seconda puntata stagionale per Search & Destroy Radio, la trasmissione che sfida la pandemia con la forza dell'amore e delle bestemmie!
Dagli studi virtuali di Radiosonar.net, le vostre rockstar di quartiere giungono in soccorso degli animi più spaventati dai mala tempora che currunt, snocciolando le prime ospitate della stagione radiofonica: ritorna lo spazio letterario, questa settimana dedicato a Marco Bucci, autore de Il Sognatore Romano (L'Incisiva Edizioni) intervistato per noi dal buon Giuppe; Tecla la Reina Rubia e Tiziana di Metal Underground Music Machine portano ciascuna tre chicche belle fragorose, dal metal alla psichedelia passando per post punk e noise; Lorenzo dei Giuda dedica la seconda puntata della sua rubrica antologica My Cup Of Tea all'epopea new romantic di Adam And The Ants; e poi il consueto spazio autarchico del Santissimo Luca Calcagno, in area Area Pirata Records.
Due ore pare pare di musica zozza ma non solo, da ascoltare come sempre a tutto volume!
Search & Destroy Radio del 21/10/2020 – Neighborhood Rockstars
The Stooges – Search & Destroy (sigla iniziale)
The Clash – Version City (musical bed 1)
Violent Femmes – Blister in the Sun
Blitz – New Age
CCCP Fedeli Alla Linea – Live in Punkow
Klaxon – Libero
The Fleshtones – Roman Gods (musical bed 2)
Morris Gola – Plexiglass
Adam And The Ants – Jolly Roger (musical bed 3)
Adam And The Ants – Deutchers Girl
Adam And The Ants – Cleopatra
Adam And The Ants – Lady
Adam And The Ants – Cartrouble
Adam And The Ants – Antmusic
Nine Inch Nails – Only (musical bed 4)
Mutonia – DJ
23 And Beyond Infinite – Pendejo
Unruly Girls – Chanson Massacre
Rainbow Bridge – Marley
Gli Slim – Presentimento (musical bed 5)
The Strange Flowers – Rose Lynn
SDH – We ain't got Time
Forse – Allright Sincerely
Desert Sessions – If You Run
Baby Jesus – Nothing's For Me
Lou Reed – Metal Machine Music (musical bed 6)
Airborn – Who We Are
Speed Kills – Curse of the Swamp Tank
Stonewood – Space Goat
T-Rex – I love to Boogie (musical bed 7)
Wicked Starr – Neighborhood Rockstar
Underball – 20th Century Boy
Radio Birdman – You're Gonna Miss Me (sigla finale)Playlist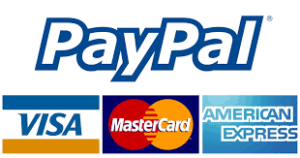 Sostieni RadioSonar - Alza il Volume.
Tramite questo comodo form potete sostenere le attività dell'associazione con il sistema digitale di PayPal.
oppure potete effettuare donazioni o tesserarvi effettuando un versamento sul nostro conto corrente presso Banca Etica
Dopo aver fatto il versamento scrivete una mail a radiosonar@gmail.com in cui inserite Nome, Cognome, Indirizzo, Cellulare, Codice Fiscale e indirizzo di posta elettronica ed allegate copia del pagamento. La tessera O altro materiale informativo e/o promozionale verrà spedito tutto immediatamente via posta ordinaria.