Cinderella's Show 2.03 – Intervista ad Andrea
"Ciao a tutte e tutti sono Andrea, sono un ragazzo come tutti  e vorrei raccontarvi un po' della mia transizione per far capire al mondo che essere una persona trans non è una scelta ma un bisogno."
Nella puntata di oggi un ospite speciale, Andrea Turchetta, che senza filtri, ci racconta la sua esperienza ricca di colori e riflessioni, sempre accompagnata da un'amica di vecchia data: la cara Musica!
Andrea spiega il suo bisogno di intraprendere il percorso di transizione di genere FtM e come la libertà di essere ciò che si vuole essere non ha paura dei pregiudizi; lui è ospitale verso se stesso, l'altro e l'altro dentro di lui.
Io riassumerei questa puntata con una poesia di Hafez
"Lascia il conosciuto, per un po'
Solleva il tetto
Cambia stanze nella tua mente per un giorno
Accogli te stesso
Nelle tue mille altre forme
Mentre scali le maree nascoste e viaggi verso casa."
The Cinderella's Show del 23/10/2020 – Intervista ad Andrea
Sigla: The Sonics – Cinderella
Musical Bed: Tool – Schism
B.B. King – The thrill is gone
The Doors – Touch Me
Dream Theater – As I am
Queen – Don't stop me now
Litfiba – Il mio corpo che cambia
Prodigy – Firestarter
David Bowie – Space Oddity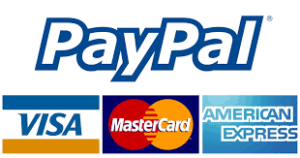 Sostieni RadioSonar - Alza il Volume.
Tramite questo comodo form potete sostenere le attività dell'associazione con il sistema digitale di PayPal.
oppure potete effettuare donazioni o tesserarvi effettuando un versamento sul nostro conto corrente presso Banca Etica
Dopo aver fatto il versamento scrivete una mail a radiosonar@gmail.com in cui inserite Nome, Cognome, Indirizzo, Cellulare, Codice Fiscale e indirizzo di posta elettronica ed allegate copia del pagamento. La tessera O altro materiale informativo e/o promozionale verrà spedito tutto immediatamente via posta ordinaria.