Search & Destroy Radio 8.05 – Magical Dangerous Journey
Questa settimana per Search & Destroy Radio una puntata molto retrospettiva e poco introspettiva, ma con un occhio a quel (poco) di buono che offre il presente.
La banda per intero vi accompagnerà in un viaggio pericolosamente mistico per prendere le distanze da questo 2020 che, francamente, ha un po' rotto i coglioni: Giuppe con il suo "altro" 1977, quello non propriamente punk, in 8 pezzoni da collezione; Iavan in salsa hardcore punk con due novità fresche fresche, NES e MIND/KNOT; Lorenzo Moretti dei Giuda e la sua lisergica tazzina di tè, questa settimana aromatizzata alla psichedelia con una monografia dedicata a Odessey and Oracle degli Zombies; la Reina Rubia dalla zona rossa e in pieno acid trip con una selezione di quattro bombette heavy psych; Claudia Rae da Inferno Store che resiste e anzi propone release esplosive; Danilo Sidoti di Vox Populi San Lorenzo per innalzarci al di sopra del vociare degli interessi particolari con un'iniziativa lodevolissima a cui invitiamo tutti a partecipare. E poi e poi il consueto blocco autarchico del Santo Luca Calcagno da Varazze, questa settimana ciclomotorizzato, e un nostalgico Straccaletto vinilico che ripesca un po' di produzioni targate Billy Childish e soci.
Due ore di caciara creativa che avrà il pregio di non farvi pensare al qui ed ora, da ascoltare, come sempre, a tutto volume.
Search & Destroy Radio del 18/11/2020 – Magical Dangerous Journey
The Stooges – Search & Destroy (sigla iniziale)
The Milkshakes – Love Can Lose (musical bed)
The Buff Medways – Strood Lites
Billy Childish & Sexton Ming – The Giggling Sausages
Problem Hair – Been a Fool
Ye Ascoine D'Ascoines – Just The Biggest Thing
Armitage Shanks – Ambulance (introduced by Sexton Ming)
The Fleshtones – Roman Gods (musical bed)
AC/DC – Whole Lotta Rosie
Iggy Pop & James Williamson – Kill City
Motörhead – Motörhead
Televison – See No Evil
The Zombies – Work 'n' Play (musical bed)
The Zombies – Hung Up On A Dream
The Zombies – A Rose For Emily
The Zombies – Time Of The Season
The Zombies – Care Of Cell 44
The Zombies – Maybe After He's Gone
Lou Reed – Walk On The Wild Side (musical bed)
The Clash – The Call Up
Thetective theme – Cantasblinsblas super Giunius (musical bed)
NES – Never Ending Struggle – Spit It Out
MIND / KNOT – Welcome To Reality
Trappers – Lui Lui Non Ha (musical bed)
Joe Perrino & the Mellowtones – Magical Dangerous Journey
Neon – My Blues is You
Birdmen of Alcatraz – April Dancer
Lynyrd Skynyrd – You Got That Right
Ian Dury and The Blockheads – Blockheads
Mink DeVille – Gunslinger
The Stranglers – Hanging Around
Creedence Clearwater Revival – Ninety-Nine And A Half (musical bed)
Mystic Braves – Bright Blue Day Haze
Sons Of Zöku – Dead Poets
Mondo Drag – Apple
Baby Woodrose – Everything's Gonna Be Alright
Napalm Death – A Bellyful Of Salt and Spleen (musical bed)
Drömspell – Barbarie Futura
Undertakers – Dictatorial Democracy
Contropotere – Chiusi in Gabbia
Destinazione Finale – Appiattimento emotivo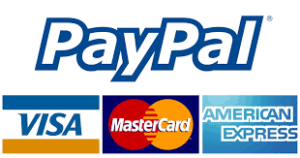 Sostieni RadioSonar - Alza il Volume.
Tramite questo comodo form potete sostenere le attività dell'associazione con il sistema digitale di PayPal.
oppure potete effettuare donazioni o tesserarvi effettuando un versamento sul nostro conto corrente presso Banca Etica
Dopo aver fatto il versamento scrivete una mail a radiosonar@gmail.com in cui inserite Nome, Cognome, Indirizzo, Cellulare, Codice Fiscale e indirizzo di posta elettronica ed allegate copia del pagamento. La tessera O altro materiale informativo e/o promozionale verrà spedito tutto immediatamente via posta ordinaria.