Search & Destroy Radio 8.08 – Gioventù bruciata (sopra e sotto il palco)
Puntata ricchissima per la vostra epitome settimanale di frastuono infernale: rendiamo omaggio a chi ha fatto la storia da sopra e da sotto i palchi più sudici (e per questo più amati).
Per la prima volta ai microfoni di Search & Destroy Radio, infatti, il bootleggaro più famoso della Capitale, il Principe del rock'n'roll in formato audiovisivo, Colui che ha impresso su video praticamente ogni band punk\garage\rock'n'roll che abbia calcato i palchi di Roma: Marco Marcxramone Colasanti intervistato da un altro grande vecio del punk romano, (e chi se non) Giuppe l'Araldo. E poi, Simone Lucciola (Gioventù Bruciata, Blood 77) ricorda per noi e con noi Roberto Perciballi, papà non solo dei Bloody Riot, a una settimana dal suo compleanno con una selezione di quattro pezzi "significanti"; er pòro Iavan intervista la protegée di Giorgio Canali, Ilenia Volpe, alle prese col suo terzo lavoro solista che ci auguriamo veda presto la luce (pandemia o meno); il Santo Luca Calcagno (InYourEyes Ezine) completa la sua Top 10 del 2020 con le prime cinque posizioni. Inoltre, consueta intro vinilica di Straccaletto, questa settimana dedicata ad alcuni mostri sacri scomparsi "recentemente" proprio in questo periodo dell'anno, con un pensiero all'edizione della Strummer Night che poteva essere ma ahinoi non sarà; Tiziana di Metal Underground Music Machine con tre petardi a cavallo tra folk rock e metal dodecafonico (!); di nuovo Giuppe con la sua nostalgia da palco declinata in tre cover più una cosa bella che ci eravamo persi.
Due ore di ripasso di storia del rumore da ascoltare, come sempre, a tutto volume!
Search & Destroy Radio del 09/12/2020 – Gioventù bruciata (sopra e sotto il palco)
The Stooges – Search & Destroy (sigla iniziale)
Johnny Nash – Cupid (musical bed)
The Fall – Rowche Rumble
The Clash – The Prisoner
The Buzzcocks – Breakdown
The Business – Drinking and Driving / Hurry Up Harry
The Fleshtones – Roman Gods (musical bed)
Wayne County & The Electric Chairs – Bad In Bed
Jimi Lalumia & The Psychotic Frogs – Death To Disco
The Joneses – Pill Box
The Subhumans – Fuck You
Orsetti HC – Bloody Riot (musical bed)
Bloody Riot – Naja De Merda
Bloody Riot – Kriminale
Vegetebol – Roma Libera
Gioventù Bruciata – Gioventù Bruciata
CCCP – Maciste Contro Tutti (musical bed)
Ilenia Volpe feat. Giorgio Canali – La Mia Professoressa Di Italiano
Ilenia Volpe – Preghiera
Moltheni feat. Ilenia Volpe – In Centro All'Orgoglio
Giorgio Canali – Piove, Finalmente Piove
Gas Attack – Nation On Fire
Queens Of The Stone Age – Everybody's Gonna Be Happy
Ty Segall – Don't Talk To Me
Ferro Solo & Giuda – He Spies
The Teen Tones – Sands Of Arabia (musical bed)
Protomartyr – Bridge Crown
The Chats – Drunk'n'Disorderly
Radio Days – I Got a Love
Bob Mould – Fireball
X – Water & Wine
Lou Reed – Metal Machine Music (musical bed)
Mr. Jack – Long Road
Perception Of Chaos – Vampire Inside
Descent Into Maelstrom – Pater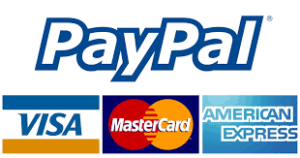 Sostieni RadioSonar - Alza il Volume.
Tramite questo comodo form potete sostenere le attività dell'associazione con il sistema digitale di PayPal.
oppure potete effettuare donazioni o tesserarvi effettuando un versamento sul nostro conto corrente presso Banca Etica
Dopo aver fatto il versamento scrivete una mail a radiosonar@gmail.com in cui inserite Nome, Cognome, Indirizzo, Cellulare, Codice Fiscale e indirizzo di posta elettronica ed allegate copia del pagamento. La tessera O altro materiale informativo e/o promozionale verrà spedito tutto immediatamente via posta ordinaria.