Search & Destroy Radio 8.18 – Don't Give It Up Now
La dose settimanale dell'unico vaccino che funziona al 100%: un'iniezione di due ore di garage, punk e rock'n'roll senza effetti collaterali (se non sporadici episodi di epistassi).
Questa settimana su Search & Destroy Radio: due-blocchi-due di puro garage rock dedicati alla nostra sorella nel rock'n'roll, Flora, e a tutti quelli e quelle a cui questa ennesima chiusura sta facendo male, per ricordare che non siete, non siamo soli; nel salottino fetido dell'unico rocker con la cervicale bloccata, Iavan Sciampi, messaggi alla nazione da Jack Cortese (Gozzilla e le Tre Bambine coi Baffi, The Bone Machine, The Devil's Hand), I Maiali e Marco Colasante dei Clamor; novità discografico\editoriali per Slovenly Recordings e Area Pirata Records; ritornano le rubriche di Lorenzo dei Giuda, con la tazzina di tè settimanale sul Merseyside, alla riscoperta di Jimmy Campbell, e di Matteo MattheCat (Dog Eat Robot) con la sua Psycho & Dintorni; dai monti innevati della Delucandia, la Reina Rubia forma periodi ipotetici per scacciare in musica i rimpianti di un anno senza concerti; pure Inferno Store – Roma è in zona rossa, ma non per questo si ferma, e infatti Martina ci delizia con una nuova selezione di bella roba disponibile in store; un Santo Luca Calcagno (InYourEyes Ezine) stanco ma non per questo meno ispirato propone le consuete tre pepite dall'underground italico nel suo blocco autarchico.
E se non vi basta ce mettemo pure du' violini.
Search & Destroy Radio del 17/03/2021 – Don't Give Up Now
The Stooges – Search & Destroy (sigla iniziale)
Not Moving – Devil's Rattle (musical bed)
Aus Decline – Fluxion
Slander Tongue – Lockdown
The Fleshtones – Roman Gods (musical bed)
The Monsters – Drug Train
Ray Daytona and Googoobombos – Sick And Tired
The Nomads – Wimp
The Prisoners – Say Your Prayers
Rockin' Horse – Frankie Joe (musical bed)
The Kirkbys – It's a Crime
23rd Turnoof – Michael Angelo
Rockin' Horse – Yes It Is
Rockin' Horse – Julian The Hooligan
Rockin' Horse – Biggest Gossip In Town
The Bone Machine – Era il Re (musical bed)
Negazione – Lei ha bisogno di qualcuno che la guardi
I Maiali – INRI
Clamor – Vomito
Brant Bjork – Automatic Fantastic (musical bed)
Kikagaku Moyo – Kodama
Siena Root – When a Fool Takes the Crown
King Gizzard And The Lizard Wizard – Ataraxia
The Lyres – Don't Give It Up Now
Roky Erickson – Don't Slander Me
Yard Trauma – City of People
The Creeps – Down at the Night Club
Franco Micalizzi – Beat for Two (musical bed)
Bradipos IV – Titoli (A Fistful of Dollars)
CCCP Fedeli Alla Linea – Annarella
Fichissimi – Ricominciamo
Reverend Horton Heat – Psychobilly Freakout (musical bed)
The Zipheads – Welcome to the Real Workd
South Sardinian Scum – Too Late
Hank Williams III – Hillbilly Joker
The 69 Cats feat. Wanda Jackson – She's Not You
Inferno – Cartilago Delenda Est (musical bed)
Minor Threat – Seeing Red
Heisenberg – Nera Era
Lucio Battisti – Anima Latina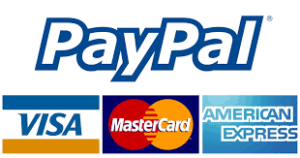 Sostieni RadioSonar - Alza il Volume.
Tramite questo comodo form potete sostenere le attività dell'associazione con il sistema digitale di PayPal.
oppure potete effettuare donazioni o tesserarvi effettuando un versamento sul nostro conto corrente presso Banca Etica
Dopo aver fatto il versamento scrivete una mail a radiosonar@gmail.com in cui inserite Nome, Cognome, Indirizzo, Cellulare, Codice Fiscale e indirizzo di posta elettronica ed allegate copia del pagamento. La tessera O altro materiale informativo e/o promozionale verrà spedito tutto immediatamente via posta ordinaria.